KnowBe4 recognized for implementing inclusion initiatives including flexible workplace options, employee resource groups, health and wellness memberships and much more
KnowBe4, the provider of the world's largest security awareness training and simulated phishing platform, today announced it has been recognized on Mogul's Top 100 Companies with Inclusive Benefits in 2022.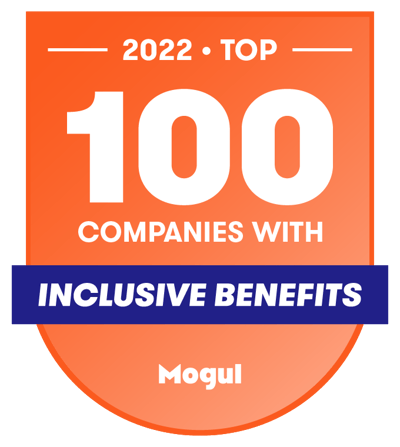 The top 100 companies were recognized based on the following criteria: diversity hiring and advancement practices, inclusive company benefits and progressive workplace resources.
KnowBe4 offers a variety of inclusion initiatives and practices for its employees including health and wellness challenges and memberships, diversified career pathways, flexible workplace options and multiple employee resource groups such as those for parents, women in technology, veterans and more.
"KnowBe4 is proud to provide a diversification of inclusive benefits and resources to our employees around the world," said Ani Banerjee, CHRO, KnowBe4. "We acknowledge the importance of offering these benefits and the impact they have on creating and cultivating a well rounded workplace environment where employees feel seen, welcomed and celebrated. KnowBe4 is thrilled to be recognized for our commitment to inclusivity as it is essential to our organization and our overall success."
For more information on KnowBe4's inclusion efforts and more, visit https://www.knowbe4.com/careers/diversity.
About KnowBe4
KnowBe4, the provider of the world's largest security awareness training and simulated phishing platform, is used by more than 54,000 organizations around the globe. Founded by IT and data security specialist Stu Sjouwerman, KnowBe4 helps organizations address the human element of security by raising awareness about ransomware, CEO fraud and other social engineering tactics through a new-school approach to awareness training on security. Kevin Mitnick, an internationally recognized cybersecurity specialist and KnowBe4's Chief Hacking Officer, helped design the KnowBe4 training based on his well-documented social engineering tactics. Tens of thousands of organizations rely on KnowBe4 to mobilize their end users as their last line of defense.