KnowBe4 aims to make learning about cybersecurity fun for children with games, activity books, a coloring book and videos
KnowBe4, the provider of the world's largest security awareness training and simulated phishing platform, today announced a new youth activity packet to help teach children valuable cybersecurity skills.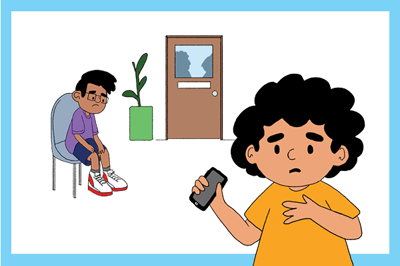 With more children spending time online at younger ages, education is vital to ensure a safe and secure online experience. According to research from the Child Mind Institute, 53% of parents are concerned about online bullying and 67% of parents are concerned about the content available to their children on the internet. KnowBe4 is providing this no-cost resource to parents and caregivers to help cover some of these pressing topics.
The KnowBe4 Children's Interactive Activity Kit includes the following resources:
Bye Bye Bully video
Spot the Phish- Children's Edition
Password Zapper Game
Security Cat's Activity Book for Kids packet
Children's Table Top Activity packet
"As a security organization, it is our duty to impart our knowledge and expertise to help provide our customers and their families with a fun and interactive way to engage their children in online safety and security activities," said Stu Sjouwerman, CEO, KnowBe4. "These new materials will help parents and caregivers get the conversation started while equipping their children with the security skills that will benefit and enrich their online experience. Creating a foundation for safe online usage is critical to help children navigate the dangers and challenges of cyberspace."
Check out the KnowBe4 Children's Interactive Cybersecurity Activity Kit at https://www.knowbe4.com/cybersecurity-activity-kit.
About KnowBe4
KnowBe4, the provider of the world's largest security awareness training and simulated phishing platform, is used by more than 60,000 organizations around the globe. Founded by IT and data security specialist Stu Sjouwerman, KnowBe4 helps organizations address the human element of security by raising awareness about ransomware, CEO fraud and other social engineering tactics through a new-school approach to awareness training on security. Kevin Mitnick, an internationally recognized cybersecurity specialist and KnowBe4's Chief Hacking Officer, helped design the KnowBe4 training based on his well-documented social engineering tactics. Tens of thousands of organizations rely on KnowBe4 to mobilize their end users as their last line of defense.