International Awards Program Recognizes Outstanding Information Security Products and Companies
CyberSecurity Breakthrough, a leading independent market intelligence organization that recognizes the top companies, technologies and products in the global information security market, today announced that KnowBe4, the provider of the world's largest security awareness training and simulated phishing platform, has been named the winner of the "Security Awareness Training Platform of the Year" award in the 2019 CyberSecurity Breakthrough Awards program.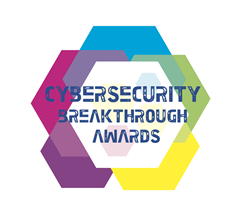 KnowBe4's mission is to train employees to make smarter security decisions within client organizations has been successful using world-class training and simulated phishing to improve their security posture and mitigate risk. The company's security awareness training platform offers on-demand, interactive, engaging training through the platform, combined with unlimited simulated social engineering attacks through email, phone and text.
"We are committed to providing the world's most comprehensive and effective security awareness training platform to help employees manage the ongoing problem of social engineering," said Stu Sjouwerman, CEO, KnowBe4. "Our customers are seeing incredible results, with a 92% improvement rate from the time they initiate a baseline test to 12 months of training and testing across all industries. We are proud to receive this prestigious industry award in recognition of the KnowBe4 team's hard work and innovation."
The mission of the CyberSecurity Breakthrough Awards is to honor excellence and recognize the innovation, hard work and success in a range of information security categories, including Cloud Security, Threat Detection, Risk Management, Fraud Prevention, Mobile Security, Email Security and many more. This year's program attracted more than 3,500 nominations from over 15 different countries throughout the world.
"Employees are frequently and increasingly exposed to sophisticated phishing and ransomware attacks and KnowBe4 is empowering organizations with a new-school technology platform for effective integrated security awareness training," said James Johnson, managing director, CyberSecurity Breakthrough. "KnowBe4 has an impressive suite of tools, including an Email Exposure Check, Phish Alert Button, Weak Password Test, Breached Password Test, Ransomware Simulator, USB Security Test, Mail Server Security Assessment and an Automated Security Awareness Program (ASAP). The company is certainly pushing "breakthrough" innovation in the security market and we are thrilled to recognize the entire KnowBe4 team on their well-deserved success with this 2019 CyberSecurity Breakthrough Award."
A KnowBe4 subscription gives access to the world's largest security awareness training library with always-fresh content. There are dozens of categories with thousands of real-world, known-to-work phishing templates in 24 languages. The platform includes unique features like Advanced Reporting, the powerful Smart Groups, new Virtual Risk Officer, the Automated Security Awareness Program to create a fully mature, customized program, and the powerful Active Directory Integration for easy and fast user management.
For more information on KnowBe4, visit www.knowbe4.com.
About CyberSecurity Breakthrough
Part of Tech Breakthrough, a leading market intelligence and recognition platform for global technology innovation and leadership, the CyberSecurity Breakthrough Awards program is devoted to honoring excellence in information security and cybersecurity technology companies, products and people. The CyberSecurity Breakthrough Awards provide a platform for public recognition around the achievements of breakthrough information security companies and products in categories including Cloud Security, Threat Detection, Risk Management, Fraud Prevention, Mobile Security, Web and Email Security, UTM, Firewall and more. For more information visit CyberSecurityBreakthrough.com.
About KnowBe4
KnowBe4, the provider of the world's largest security awareness training and simulated phishing platform, is used by more than 28,000 organizations around the globe. Founded by IT and data security specialist Stu Sjouwerman, KnowBe4 helps organizations address the human element of security by raising awareness about ransomware, CEO fraud and other social engineering tactics through a new-school approach to awareness training on security. Kevin Mitnick, an internationally recognized cybersecurity specialist and KnowBe4's Chief Hacking Officer, helped design the KnowBe4 training based on his well-documented social engineering tactics. Tens of thousands of organizations rely on KnowBe4 to mobilize their end users as the last line of defense.
Number 161 on the 2019 Inc. 500 list, #34 on 2018 Deloitte's Technology Fast 500 and #2 in Cybersecurity Ventures Cybersecurity 500. KnowBe4 is headquartered in Tampa Bay, Florida with European offices in England, the Netherlands, Germany and offices in Australia, Japan, Brazil, South Africa and Singapore.