Former Malwarebytes executive brings wealth of knowledge and expertise in software to KnowBe4
KnowBe4, the provider of the world's largest security awareness training and simulated phishing platform, today announced it has hired Mark Patton as senior vice president of engineering where he will be responsible for building, leading and mentoring the software development, quality assurance and site reliability engineering teams.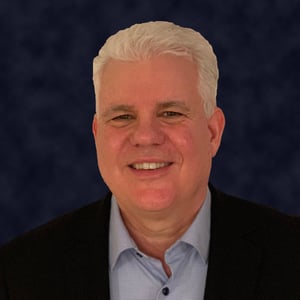 Mark Patton has over 30 years of experience in management of developing software. He is an accomplished executive who joins KnowBe4 from Malwarebytes, where he was also senior vice president of engineering. At Malwarebytes, he was responsible for running a highly productive unit and building the engineering team from 15 to 175 people. Patton also holds several patents related to ransomware prevention and endpoint detection. He earned a master's degree in mechanical engineering from Michigan Technological University.
"Mark has a vast amount of knowledge and aptitude when it comes to successfully running software development and engineering teams," said Stu Sjouwerman, CEO, KnowBe4. "I was impressed by his previous career accomplishments and invited him to join the team at KnowBe4. He will be an invaluable asset to us as we continue to develop innovative new features and products that will benefit the greater cybersecurity community."
"Working in cybersecurity gives me a sense of purpose," said Patton. "I already knew that KnowBe4 was the leader in security awareness training, but I was impressed that their training platform uses the latest technology for scale, and that they have built sophisticated machine learning into their training algorithms. When they shared with me their plans for the future, I knew I had to be part of this team."
For more information on KnowBe4, visit www.knowbe4.com.
About KnowBe4
KnowBe4, the provider of the world's largest security awareness training and simulated phishing platform, is used by more than 30,000 organizations around the globe. Founded by IT and data security specialist Stu Sjouwerman, KnowBe4 helps organizations address the human element of security by raising awareness about ransomware, CEO fraud and other social engineering tactics through a new-school approach to awareness training on security. Kevin Mitnick, an internationally recognized cybersecurity specialist and KnowBe4's Chief Hacking Officer, helped design the KnowBe4 training based on his well-documented social engineering tactics. Tens of thousands of organizations rely on KnowBe4 to mobilize their end users as the last line of defense.
Number 161 on the 2019 Inc. 500 list and #2 in Cybersecurity Ventures Cybersecurity 500. KnowBe4 is headquartered in Tampa Bay, Florida with European offices in England, the Netherlands, Germany and offices in Brazil, Australia, Japan, South Africa and Singapore.