Experienced entrepreneurial sales executive joins KnowBe4's Channel Sales team
KnowBe4, the provider of the world's largest security awareness training and simulated phishing platform, today announced that it has hired a new senior vice president of channel sales for North America Mark Bloom where he will be responsible for developing strategy for the North America Channel Sales growth and setting the direction for the VP and sales directors to implement with the regional channel sales team. In January 2022, KnowBe4's Tony Jennings was promoted to executive vice president of international and global channel sales.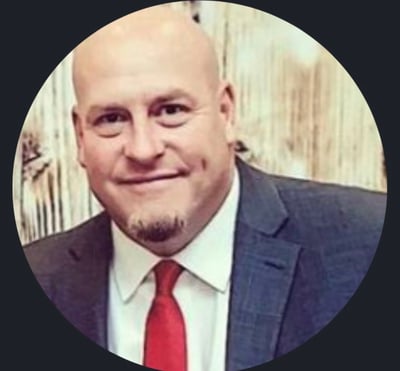 Bloom is an entrepreneurial sales executive with over 20 years of experience, including success in driving multimillion-dollar sales growth while demonstrating award-winning sales leadership in highly competitive markets. He has extensive experience in building new business, securing customer loyalty and forging strong relationships with external business partners. Previous roles include regional vice president of channel sales for Talkdesk and director of North America, master agencies and channel sales for Fuze, among others.
"Mark is an experienced sales leader with a track record of driving sales growth and leading sales teams to exceed goals," said Jennings. "His ability to understand the market and how to effectively work with resellers is unparalleled. Mark truly is an exceptional channel sales leader and we are lucky to have him as part of the team at KnowBe4. I know that he has a bright future ahead here."
"I joined KnowBe4 because I was so impressed with the platform as a former end user," said Bloom. "Our endless commitment to educating customers on the best preventative cybersecurity practices sets the standard for the rest of the industry to follow. KnowBe4's channel program will continue to be a driving force in assisting our partner community. Our goal is to be 'the' trusted advisor in the cybersecurity awareness space and to help provide the best tools to support our partners. It is going to be an exciting time to partner with KnowBe4 and I look forward to building on our continued success."
For more information on KnowBe4 Careers, visit https://www.knowbe4.com/careers.
About KnowBe4
KnowBe4, the provider of the world's largest security awareness training and simulated phishing platform, is used by more than 47,000 organizations around the globe. Founded by IT and data security specialist Stu Sjouwerman, KnowBe4 helps organizations address the human element of security by raising awareness about ransomware, CEO fraud and other social engineering tactics through a new-school approach to awareness training on security. Kevin Mitnick, an internationally recognized cybersecurity specialist and KnowBe4's Chief Hacking Officer, helped design the KnowBe4 training based on his well-documented social engineering tactics. Tens of thousands of organizations rely on KnowBe4 to mobilize their end users as the last line of defense.