KnowBe4 hires Security Awareness Advocate in answer to growing demand and explosive growth.
Tampa Bay, FL (August 30, 2016) -- KnowBe4, America's most popular security awareness training and simulated phishing platform, has hired Security Awareness Training Advocate Erich Kron to support and expand its growing leadership position. Mr. Kron is a veteran information security professional with over 18 years' experience in the medical, aerospace, manufacturing and defense fields and a well-versed speaker.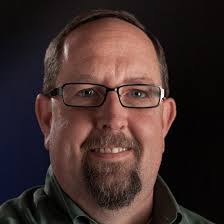 KnowBe4's popularity rocketed the company into a debut position of #139 on Inc. 500's 2016 list of fastest growing companies in America with a growth rate of over 2,500% from 2012-15.
Stu Sjouwerman, CEO for KnowBe4 said, "We have been inundated with requests for presentations, speaking engagements and appearances by customers, partners and security enthusiasts. We are thrilled to have Erich on board to help get the word out about the efficacy of new-school security awareness training."
"I am very happy to join the KnowBe4 team," said Kron. "Security Awareness Training is an essential outer layer of defense-in-depth. The Center for Strategic and International Studies in Washington, D.C., estimated that cyber attacks were costing businesses worldwide between $445 billion up to $575 billion with US firms losing $100 billion annually. In my experience as an IT and infosec professional, Kevin Mitnick's famous quote rings so true, 'People are used to having a technology solution [but] social engineering bypasses all technologies, including firewalls. Technology is critical, but we have to look at people and processes. Social engineering is a form of hacking that uses influence tactics.'"
KnowBe4 Founder Stu Sjouwerman partnered up with the world's most famous hacker Kevin Mitnick to distill his 30+ years of hacking experience into effective training that educates users on how to recognize and avoid social engineering methods.
To help companies decide whether training and simulated phishing makes sense for them, KnowBe4 offers a free Phishing Security Test. That way, potential clients will see how many employees are what Sjouwerman calls "phish-prone." Sjouwerman mentions most management teams are surprised at the number of employees who do poorly on the test.
For more information visit www.knowbe4.com
About KnowBe4 and Stu Sjouwerman
Stu Sjouwerman (pronounced "shower-man") is the founder and CEO of KnowBe4, Inc., which hosts the world's most popular integrated Security Awareness Training and Simulated Phishing platform. A data security expert with more than 30 years in the IT industry, Sjouwerman was the co-founder of Inc. 500 company Sunbelt Software, a multiple award-winning, anti-malware software company that was acquired in 2010. Realizing that the human element of security was being seriously neglected, Sjouwerman decided to help organizations manage the problem of cybercrime social engineering tactics through new school security awareness training.Thousands of organizations, in a variety of industries, including highly-regulated fields, such as healthcare, finance, energy, government, and insurance have mobilized their end users as a first line of defense using KnowBe4. Sjouwerman is the author of four books, with his latest being "Cyberheist: The Biggest Financial Threat Facing American Businesses." For more information, visit www.knowbe4.com and follow @StuAllard on Twitter.
About Kevin Mitnick
Kevin Mitnick, 'the World's Most Famous Hacker', is an internationally recognized computer security expert with extensive experience in exposing the vulnerabilities of complex operating systems and telecom devices. He gained notoriety as a highly skilled hacker who penetrated some of the most resilient computer systems ever developed. Today, Mitnick is renowned as an information security consultant and keynote speaker and has authored four books, including The New York Times best seller Ghost in the Wires. His latest endeavor is a collaboration with KnowBe4, LLC as its Chief Hacking Officer.
About Erich Kron
Erich Kron, Security Awareness Advocate at KnowBe4, is a veteran information security professional with over 18 years' experience in the medical, aerospace manufacturing and defense fields. He is the former security manager for the 2nd Regional Cyber Center-Western Hemisphere and holds CISSP, CISSP-ISSAP, MCITP and ITIL v3 certifications, among others. He has managed the technical integration and functional testing of multi-million dollar enterprise level technology projects within the Department of Defense, as well as large military security programs. Erich has worked with information security professionals around the world to provide the tools, training and educational opportunities to succeed in the InfoSec industry.