KnowBe4 keeping positive and fun culture alive with photos of pets, helpful tips on COVID-19 and other initiatives on work from home intranet channel
KnowBe4, the provider of the world's largest security awareness training and simulated phishing platform, today announced that despite COVID-19, it continues to hire remotely for positions and there are currently 130 job openings.
"Despite COVID-19 impacting many industries around the world, KnowBe4 isn't slowing down on hiring," said Erika Lance, senior vice president of people operations, KnowBe4. "Maintaining our positive and fun culture at KnowBe4 is vital to help keep our business moving forward. We've changed our entire recruitment, onboarding and hiring processes to be conducted online so we can continue to keep our hypergrowth momentum going."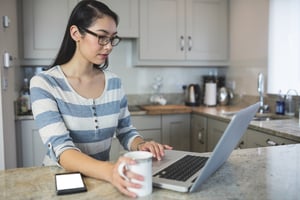 On the KnowBe4 work from home intranet channel, several positive initiatives have started to help encourage employees to do uplifting things for the local community in the Tampa Bay area as well as to maintain the organization's fun culture.
KnowBe4 has started a "Good Neighbor" initiative where the Fun and Shenanigans department will feature a local business to employees every week to help create awareness and support within the community.
KnowBe4 employees have started to share pet photos on Mondays. They've also been sharing photos of their new workspaces at home.
Security Awareness Advocate Javvad Malik made a video called "Social Distance Club" to help encourage social distancing.
Live streaming of fitness classes such as yoga and tai chi will be offered beginning this week.
Tips on how and where to get tested for COVID-19 were shared.
A craft day has been set up for employees to join in for a craft project through video conferencing.
For more information or to apply for a job at KnowBe4, visit www.knowbe4.com/jobs.
About KnowBe4
KnowBe4, the provider of the world's largest security awareness training and simulated phishing platform, is used by more than 31,000 organizations around the globe. Founded by IT and data security specialist Stu Sjouwerman, KnowBe4 helps organizations address the human element of security by raising awareness about ransomware, CEO fraud and other social engineering tactics through a new-school approach to awareness training on security. Kevin Mitnick, an internationally recognized cybersecurity specialist and KnowBe4's Chief Hacking Officer, helped design the KnowBe4 training based on his well-documented social engineering tactics. Tens of thousands of organizations rely on KnowBe4 to mobilize their end users as the last line of defense.