Funding will fuel KnowBe4's rapid international growth and continued leadership in the new-school security awareness and simulated phishing attack market.
KnowBe4, Inc. today announced it secured $30 million in growth capital financing led by new investor Goldman Sachs Growth Equity (GS Growth) with existing investor Elephant participating. The new round brings KnowBe4's total financing to $44M and comes on the heels of an explosive quarter of continued growth. The new funds will primarily be invested in international growth and product development, further demonstrating KnowBe4's commitment to help organizations enable their employees to make smarter security decisions.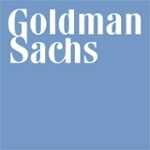 In Q3 2017, KnowBe4 announced its sales were 2.63X greater than Q3 2016. This marks the 18th straight quarter of growth, driven by an increasing enterprise demand for its new-school approach to security awareness training. This exceptional company expansion is supported by its continued innovation and development of effective ways to turn employees into a "'human firewall" who can recognize and avoid cyber threats, becoming an effective last line of defense when all technical security layers have failed.
"KnowBe4 has separated itself as a leader in the cyber-security awareness training market, with their platform becoming a "need to have" for businesses across sectors and geographies in the fight against cyber-threats," said Hans Sherman, a Vice President in Goldman Sachs' Merchant Banking Division, who will join the KnowBe4 board of directors in connection with the investment. "With an innovative approach towards ensuring that their clients' security systems and practices are layered, KnowBe4 empowers its users to protect against phishing and cyber-attacks. Our financing will support the company's continuing growth as they expand globally and develop new products to serve this fast-growing market."
"The confidence in our company demonstrated by GS Growth's investment shows the strength of the new-school security awareness training market, and support for KnowBe4's approach and dedication to mobilizing an organization's last line of defense, its employees, to make smarter security decisions and reduce overall company risk," said Stu Sjouwerman, KnowBe4 Founder and CEO. "The demand for KnowBe4's platform has driven 18 straight quarters of growth. The funding comes at an important time for us as we are expanding globally. Last week we announced our European growth plans and are looking forward to future international expansion."
KnowBe4 is the provider of the world's most popular platform for security awareness training and simulated phishing attacks. Unlike other security awareness training providers, KnowBe4's new-school approach to training is designed to keep employees on their toes and provide personalized tests to keep users engaged, with security top of mind. The training combines simulated phishing attacks, case studies, demonstration videos and tests with real-world scenarios to help employees understand the mechanisms of spam, phishing, spear phishing, malware and social engineering. KnowBe4's platform is used across many industries, including highly regulated fields such as finance, healthcare, energy, government and insurance.
About KnowBe4
KnowBe4, the provider of the world's most popular integrated new school security awareness training and simulated phishing platform, is used by more than 13,000 organizations worldwide. Founded by data- and IT security expert Stu Sjouwerman, KnowBe4 helps organizations address the human element of security by raising awareness of ransomware, CEO fraud and other social engineering tactics through a new-school approach to security awareness training. Kevin Mitnick, internationally recognized computer security expert and KnowBe4's Chief Hacking Officer, helped design KnowBe4's training based on his well-documented social engineering tactics. Number 231 on the 2017 Inc. 500 list, KnowBe4 is headquartered in Tampa Bay, Florida with its European headquarters in London, England. For more information, visit www.knowbe4.com and follow Stu on Twitter at @StuAllard.
About Goldman Sachs
Founded in 1869, The Goldman Sachs Group, Inc. is a leading global investment banking, securities and investment management firm. Goldman Sachs Merchant Banking Division (MBD) is the primary center for Goldman Sachs' long term principal investing activity. With nine offices across seven countries, MBD is one of the leading private equity investors in the world. Since 1986, the group has invested approximately $180 billion of levered capital across a number of geographies, industries and transaction types. Within MBD, Goldman Sachs Growth Equity (GS Growth) is a dedicated platform for venture capital and growth equity investments in leading companies that have built innovative technology or processes to transform their industries. Since 1994, GS Growth has partnered with more than 200 companies and invested more than $5 billion of capital across sectors including technology, software, media, healthcare IT, and business and information services. GS Growth seeks to partner with strong management teams to help companies achieve product, customer and geographic expansion. For more information about GS Growth, please visit: www.gs.com/gsgrowth.