Sjouwerman recognized with Executive of the Year Award
KnowBe4, the provider of the world's largest security awareness training and simulated phishing platform, today announced it has been named a winner in the 2019 Excellence in Customer Service Award presented by Business Intelligence Group.
Cybercrime isn't stopping. In fact, the bad guys are only getting more and more innovative with their attack methods. More than ever, users are the weak link in an organization's security strategy and need to be continually trained and tested in order to act as the last line of defense. KnowBe4's world-class, user-friendly, new-school Security Awareness Training enables an organization to quickly and easily train employees on the latest phishing and social engineering attack methods, then test their knowledge with sophisticated simulated phishes. The KnowBe4 platform provides management and tracking of social engineering, spear-phishing and ransomware attacks while meeting compliance needs with industry regulations like PCI, HIPAA, SOX, FFIEC and GLBA.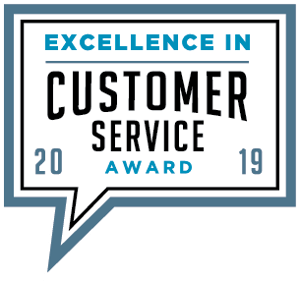 KnowBe4's customer-first mentality is shown with customer accounts reaching record levels at the end of Q1 2019 with more than 25,000 accounts on the Company's roster. The first quarter of 2019 also marked KnowBe4's 24th straight quarter of growth, driven by increasing enterprise demand for KnowBe4's new-school approach to security awareness training and rapidly expanding awareness training content portfolio.
"Year after year the role of customer service plays a more important role in all of our lives," said Maria Jimenez, chief operating officer of the Business Intelligence Group. "We are thrilled to be honoring KnowBe4's CEO, Stu Sjouwerman, as he is leading by example and KnowBe4 is making real progress on improving the daily lives of so many."
"Being recognized as an Executive of the Year in the 2019 Excellence in Customer Service Awards is a huge testament to the way I work and focus on customers, and one I don't take lightly," said Stu Sjouwerman, CEO, KnowBe4. "We are a hypergrowth company that understands how important it is to stay focused on our customers and our commitment to them. My team is fully dedicated to keeping our customers at the forefront of what we do since we know the bad guys are working hard and we want to educate as many organizations as possible to thwart their attempts."
Organizations from across the globe submitted their recent innovations for consideration in the BIG Innovation Awards. Nominations were then judged by a select group of business leaders and executives who volunteer their time and expertise to score submissions.

About KnowBe4
KnowBe4, the provider of the world's largest security awareness training and simulated phishing platform, is used by more than 25,000 organizations around the globe. Founded by IT and data security specialist Stu Sjouwerman, KnowBe4 helps organizations address the human element of security by raising awareness about ransomware, CEO fraud and other social engineering tactics through a new-school approach to awareness training on security. Kevin Mitnick, an internationally recognized cybersecurity specialist and KnowBe4's Chief Hacking Officer, helped design the KnowBe4 training based on his well-documented social engineering tactics. Tens of thousands of organizations rely on KnowBe4 to mobilize their end users as the last line of defense.
Number 96 on the list Inc. 500 of 2018, number 34 on 2018's Deloitte's Technology Fast 500, and 2nd place in Cybersecurity Ventures Cybersecurity 500, KnowBe4 is headquartered in Tampa Bay, Florida, with offices in Brazil, England, the Netherlands, Germany, South Africa and Singapore.
About Business Intelligence Group
The Business Intelligence Group was founded with the mission of recognizing true talent and superior performance in the business world. Unlike other industry award programs, these programs are judged by business executives having experience and knowledge. The organization's proprietary and unique scoring system selectively measures performance across multiple business domains and then rewards those companies whose achievements stand above those of their peers.