KnowBe4 encourages organizations to help #BreakTheBias by supporting and encouraging women throughout their careers
KnowBe4, the provider of the world's largest security awareness training and simulated phishing platform, celebrates International Women's Day.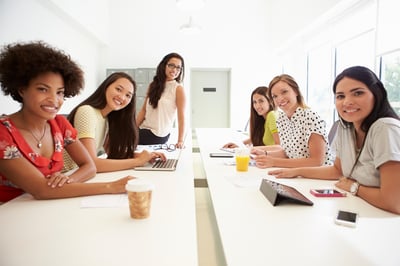 The theme of International Women's Day for 2021 is #BreakTheBias, which strives for a world free of bias, stereotypes and discrimination. This day inspires organizations to celebrate women's achievements, raise awareness against bias and take action for equality.
"At KnowBe4, we prioritize equality for all employees through our hiring practices, career development and in everything that we do," said Erika Lance, chief human resources officer, KnowBe4. "This is why we continue to grow the resources dedicated to diversity, equity and inclusion throughout our organization. International Women's Day presents a great opportunity to celebrate the achievements of women around the globe."
KnowBe4 is highly supportive of women in cyber by actively sponsoring multiple women in tech and women in cyber initiatives, events and awards. The management team has a very equal balance of women, with many high-power positions held by women, such as Legal, HR, Growth, Application Integration and many more. KnowBe4 has an employee resources group dedicated to women and has also partnered with the Center for Cyber Safety and Education to offer scholarships for women. KnowBe4 was recently recognized by #GirlsClub as the number one place where women want to work for its paid maternity leave benefits and support for working mothers. This past year, KnowBe4 also added benefits to support fertility treatments and adoption assistance.
For more information on KnowBe4 jobs, visit www.knowbe4.com/jobs.
About KnowBe4
KnowBe4, the provider of the world's largest security awareness training and simulated phishing platform, is used by more than 47,000 organizations around the globe. Founded by IT and data security specialist Stu Sjouwerman, KnowBe4 helps organizations address the human element of security by raising awareness about ransomware, CEO fraud and other social engineering tactics through a new-school approach to awareness training on security. Kevin Mitnick, an internationally recognized cybersecurity specialist and KnowBe4's Chief Hacking Officer, helped design the KnowBe4 training based on his well-documented social engineering tactics. Tens of thousands of organizations rely on KnowBe4 to mobilize their end users as the last line of defense.