Hellemons joins growing cybersecurity organization as new CRO
KnowBe4, the provider of the world's largest security awareness and simulated phishing platform, today announced that new Chief Revenue Officer Hein Hellemons has stepped into this role.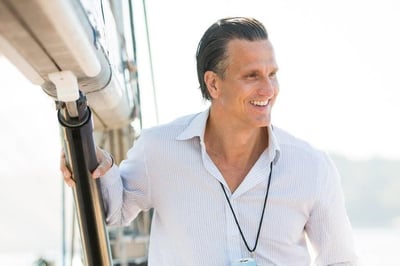 Hellemons brings over 20 years of experience in building and scaling global sales for multi-billion dollar companies. He was most recently president and CRO for SecurityScorecard where he led all revenue resources worldwide and successfully grew and scaled the business across all market segments. Hellemons also held executive leadership positions at Microsoft, AWS and VMW. He earned a master's degree in Economics from the University of Amsterdam.
"Hein is an exceptional sales executive who brings a wealth of knowledge and leadership experience from several global software and technology companies," said Stu Sjouwerman, CEO, KnowBe4. "We are very excited to welcome him to the executive team. His skillset is an ideal fit for KnowBe4's future growth plans."
"The opportunity to join the KnowBe4 team was very appealing due to its unique position in the security awareness training segment of the cybersecurity market," said Hellemons. "KnowBe4 is the market leader, with a world renowned and award-winning platform. With its steadfast dedication to customer satisfaction and equal customer appreciation of the platform, KnowBe4 is in the upper echelon of IT security organizations worldwide. I was also attracted to the outstanding company culture and look forward to leading KnowBe4 to even more growth in the future."
For more information on KnowBe4, visit www.knowbe4.com.
About KnowBe4
KnowBe4, the provider of the world's largest security awareness training and simulated phishing platform, is used by more than 60,000 organizations around the globe. Founded by IT and data security specialist Stu Sjouwerman, KnowBe4 helps organizations address the human element of security by raising awareness about ransomware, CEO fraud and other social engineering tactics through a new-school approach to awareness training on security. Kevin Mitnick, who was an internationally recognized cybersecurity specialist and KnowBe4's Chief Hacking Officer, helped design the KnowBe4 training based on his well-documented social engineering tactics. Tens of thousands of organizations rely on KnowBe4 to mobilize their end users as their last line of defense.