Channel partners recognized for excellence in driving the importance of a strong organizational security culture
KnowBe4, the provider of the world's largest security awareness training and simulated phishing platform, announced the winners of its 2022 Partner Program Awards for the Americas at their annual KB4-CON event.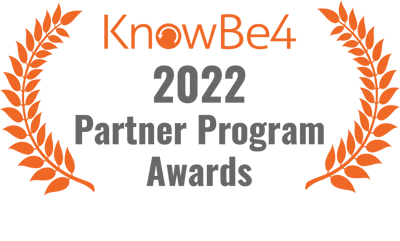 For this awards program, KnowBe4's channel partners are recognized for their tremendous dedication to helping their customers drive a security-aware culture. KnowBe4's partners are helping to create more reach for organizations everywhere to manage the ongoing problem of social engineering.
"We know that around the world, the security threat landscape is evolving every day," said Tony Jennings, EVP international and global channel sales, KnowBe4. "This group of honorees has earned these awards through not only sales and marketing excellence but by constantly evolving their businesses to meet the security needs of their customers. These partners are true thought leaders and evangelists for the importance of awareness, behavior and culture in security."
The winners of the KnowBe4 2022 Americas Partner Program Awards include:
Partner to Watch, North America: Wilson Allen
Partner to Watch, Latin America: Solo Network Brasil
MSP Partner to Watch, Americas: High Point Networks
Americas Marketing Innovator of the Year: InfoSystems, Inc.
Americas Top Product Attach Partner: Port53 Technologies
Americas Partner of the Year: Future Com Ltd.
For more information on KnowBe4, visit www.knowbe4.com.


About KnowBe4
KnowBe4, the provider of the world's largest security awareness training and simulated phishing platform, is used by more than 47,000 organizations around the globe. Founded by IT and data security specialist, Stu Sjouwerman, KnowBe4 helps organizations address the human element of security by raising awareness about ransomware, CEO fraud, and other social engineering tactics through a new-school approach to awareness training on security. Kevin Mitnick, an internationally recognized cybersecurity specialist and KnowBe4's Chief Hacking Officer, helped design the KnowBe4 training based on his well-documented social engineering tactics. Tens of thousands of organizations rely on KnowBe4 to mobilize their end users as their last line of defense.