Accomplished cybersecurity marketing leader joins KnowBe4 board of directors
KnowBe4, the provider of the world's largest security awareness training and simulated phishing platform, today announced that Kara Wilson, strategic advisor for KKR within the technology practice, has joined its board of directors.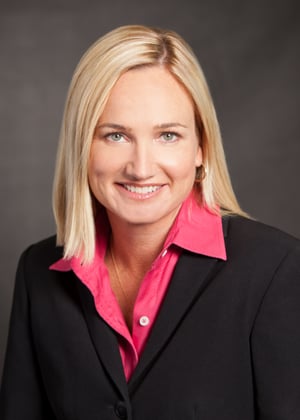 Wilson has over 25 years of experience in driving go-to-market strategies for both large and medium companies as well as hypergrowth start-ups. She has held marketing leadership roles with some of the technology industry's most influential companies, including Cisco, SAP, FireEye, Okta and Rubrik. Wilson is currently a strategic advisor for KKR and sits on the boards of Paychex, Epicor, Jitterbit and now KnowBe4. Most recently, she was chief marketing officer for Rubrik, where she was responsible for the company's global marketing initiatives, including corporate, product and technical marketing, and global communications. Prior to Rubrik, Wilson was EVP and CMO for cybersecurity company FireEye, where she helped launch the most successful security IPO in market history. She is a graduate of the University of California, Berkeley.
"Kara is an accomplished marketing professional and we're grateful to have her join the KnowBe4 board of directors," said Stu Sjouwerman, CEO, KnowBe4. "She is an influencer in the cybersecurity industry and has built up an impressive career over the last two decades. We're honored to welcome Kara and look forward to the contributions she'll make to our board."
"KnowBe4 is on an impressive growth trajectory and is the clear leader in the security awareness training market," said Wilson. "Stu has built a dynamic team that has taken the company on an impressive run to becoming a tech unicorn with a $1 billion valuation. I am excited to be a part of KnowBe4 as it continues to experience hyper growth and to play an important role in fueling its market leadership."
For more information on KnowBe4, visit www.knowbe4.com.
About KnowBe4
KnowBe4, the provider of the world's largest security awareness training and simulated phishing platform, is used by more than 31,000 organizations around the globe. Founded by IT and data security specialist Stu Sjouwerman, KnowBe4 helps organizations address the human element of security by raising awareness about ransomware, CEO fraud and other social engineering tactics through a new-school approach to awareness training on security. Kevin Mitnick, an internationally recognized cybersecurity specialist and KnowBe4's Chief Hacking Officer, helped design the KnowBe4 training based on his well-documented social engineering tactics. Tens of thousands of organizations rely on KnowBe4 to mobilize their end users as the last line of defense.