Seasoned cybersecurity professional Wieringa to help organizations get a better understanding of why security needs more emphasis on the human factor
KnowBe4, the provider of the world's largest security awareness training and simulated phishing platform, today announced, the appointment of Jelle Wieringa as security awareness advocate to its EMEA team. KnowBe4 is building a team of well-known security awareness advocates to spread the message about the ongoing problems associated with social engineering around the world.
"Jelle is not only experienced in cybersecurity, but he's also very business savvy, as he understands the business advantages that cybersecurity can provide to an organization," said Stu Sjouwerman, CEO, KnowBe4. "He's a very impressive individual who is joining a team of accomplished advocates here at KnowBe4. I'm happy to welcome him to the team, especially since he's a fellow Dutchman."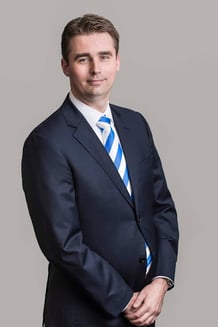 Wieringa has over 18 years of business experience, with 12 of those years specializing in cybersecurity. Prior to joining KnowBe4, Wieringa was business and innovation strategist at KPN, where he was responsible for growing the cybersecurity business, developing the portfolio and market proposition, speaking engagements, advising KPN Ventures (the investment firm of KPN) and engaging the C-suite to create awareness and establish brand recognition.
"As I come into this role, my goal is to educate and help organizations and users make smart security decisions," said Wieringa. "The human factor is one of the most forgotten subjects in information security; even though it's easier to trick people than to break through security technology. Most fail to pay enough attention to the ongoing problem of social engineering, as it is one of the key attack vectors which gets organizations into real trouble. I'm very excited to join the KnowBe4 team."
For more information on KnowBe4, visit www.knowbe4.com.
About KnowBe4
KnowBe4, the provider of the world's largest security awareness training and simulated phishing platform, is used by more than 25,000 organizations around the globe. Founded by IT and data security specialist Stu Sjouwerman, KnowBe4 helps organizations address the human element of security by raising awareness about ransomware, CEO fraud and other social engineering tactics through a new-school approach to awareness training on security. Kevin Mitnick, an internationally recognized cybersecurity specialist and KnowBe4's Chief Hacking Officer, helped design the KnowBe4 training based on his well-documented social engineering tactics. Tens of thousands of organizations rely on KnowBe4 to mobilize their end users as the last line of defense.
Number 96 on the list Inc. 500 of 2018, number 34 on 2018's Deloitte's Technology Fast 500, and 2nd place in Cybersecurity Ventures Cybersecurity 500, KnowBe4 is headquartered in Tampa Bay, Florida, with offices in Brazil, England, the Netherlands, Germany, South Africa and Singapore.