Seasoned cybersecurity and operations professional joins KnowBe4 to enhance U.S. government relations
KnowBe4, the provider of the world's largest security awareness and simulated phishing platform, today announced that Rosa Smothers, former technical intelligence officer for the Central Intelligence Agency (CIA), has joined the company. In this role, Ms. Smothers will lead KnowBe4's Federal Practice efforts, with primary responsibility for providing cybersecurity advisory services to civilian and military agencies within the federal government.
"Rosa's wealth of knowledge on the inner workings of the U.S. government will be immensely helpful in getting more government agencies prepared to face cyberattacks associated with social engineering by providing them with new-school security awareness training and simulated phishing," said Stu Sjouwerman, CEO, KnowBe4. "She is a seasoned CIA officer with expertise in cybersecurity and cyber operations. Rosa is definitely the caliber of professional that you want on your team. She makes a great addition to the stellar team we're building at KnowBe4."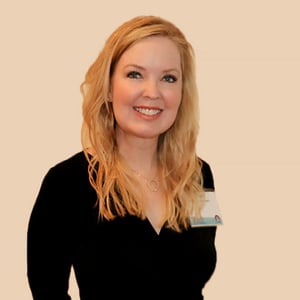 Ms. Smothers said: "I couldn't think of a better place to transition out of the CIA than to a fun, mission-driven cybersecurity organization like KnowBe4. The culture, people and mission of the organization inspire me. This new role allows me to continue to pursue my passion of securing our nation's cyber infrastructure. We often think about technical solutions such as hardware and software to secure our networks; however, the human factor is often overlooked. That's why I am very much looking forward to helping spread the word about the increasing need for security awareness training that really works."
With over a decade of experience in the CIA, Ms. Smothers is a highly decorated national security professional with extensive experience leading the adoption of cutting-edge computer technology, serving as a cybersecurity analyst and technical intelligence officer on multiple overseas tours, in support of the President, National Security Council and other U.S. policymakers. She holds a B.A. in Information Studies from Florida State University and an M.S. in Computer Network Security from Capitol Technology University.
For more information on KnowBe4, please visit www.knowbe4.com.
About KnowBe4
KnowBe4, the provider of the world's largest integrated security awareness training and simulated phishing platform, is used by more than 22,000 organizations worldwide. Founded by data and IT security expert Stu Sjouwerman, KnowBe4 helps organizations address the human element of security by raising awareness of ransomware, CEO fraud and other social engineering tactics through a new-school approach to security awareness training. Kevin Mitnick, internationally recognized computer security expert and KnowBe4's Chief Hacking Officer, helped design KnowBe4's training based on his well-documented social engineering tactics. Tens of thousands of organizations worldwide trust KnowBe4 to mobilize their employees as their last line of defense.
Number 96 on the 2018 Inc. 500 list, #34 on 2018 Deloitte's Technology Fast 500 and #2 in Cybersecurity Ventures Cybersecurity 500. KnowBe4 is headquartered in Tampa Bay, Florida with European offices in England, the Netherlands, Germany and offices in South Africa and Singapore.