Kirsten Esposito, VP global partner program office, Meredith Cook, director channel marketing, Cindy Dunphy, director of channel account management and Mandi Solone, director of channel account management recognized
KnowBe4, the provider of the world's largest security awareness training and simulated phishing platform, announced today that CRN®, a brand of The Channel Company, has named Kirsten Esposito, Meredith Cook, Cindy Dunphy and Mandi Solone to the Women of the Channel list for 2023. Every year, CRN recognizes women from vendor, distributor, and solution provider organizations whose expertise and vision are leaving a noticeable and commendable mark on the technology industry.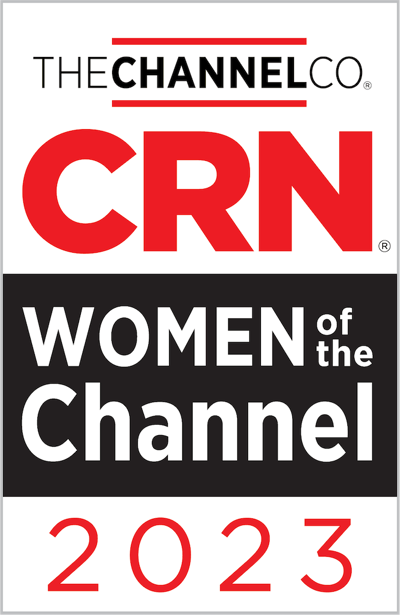 The CRN 2023 Women of the Channel honorees bring their creativity, strategic thinking and leadership to bear in a variety of roles and responsibilities, but all are turning their unique talents toward driving success for their partners and customers. With this recognition, CRN honors these women for their unwavering dedication and commitment to furthering channel excellence.
"We are ecstatic to announce this year's honorees and shine a light on these women for their significant achievements, knowing that what they've accomplished has paved the way for continued success within the IT channel," said Blaine Raddon, CEO of The Channel Company. "The channel is stronger because of them, and we look forward to seeing what they do next."
"All four of these channel leaders have an outstanding track record and have helped to elevate KnowBe4's channel program to the next level," said Tony Jennings, EVP of international and global channel sales, KnowBe4. "I am incredibly proud of each of them for all of their accomplishments, including inspiring and supporting other women on the channel team, over their multi-year careers here at KnowBe4. I am also grateful that their efforts have garnered this prestigious recognition, which they all deserve."
"I am incredibly honored to be selected by CRN for the Women of the Channel list alongside these amazing women channel leaders I work with at KnowBe4," said Esposito. "We all work together on a unified front to grow KnowBe4's channel business and enable our partner community. I am grateful to be recognized for me and my team's efforts to build programs that equip partners with the tools and resources they need to facilitate successful outcomes."
The 2023 Women of the Channel list will be featured in the June issue of CRN Magazine, with online coverage starting May 8 at www.CRN.com/WOTC.
About KnowBe4
KnowBe4, the provider of the world's largest security awareness training and simulated phishing platform, is used by more than 56,000 organizations around the globe. Founded by IT and data security specialist Stu Sjouwerman, KnowBe4 helps organizations address the human element of security by raising awareness about ransomware, CEO fraud and other social engineering tactics through a new-school approach to awareness training on security. Kevin Mitnick, an internationally recognized cybersecurity specialist and KnowBe4's Chief Hacking Officer, helped design the KnowBe4 training based on his well-documented social engineering tactics. Tens of thousands of organizations rely on KnowBe4 to mobilize their end users as the last line of defense.
About The Channel Company
The Channel Company enables breakthrough IT channel performance with our dominant media, engaging events, expert consulting and education, and innovative marketing services and platforms. As the channel catalyst, we connect and empower technology suppliers, solution providers, and end-users. Backed by more than 30 years of unequaled channel experience, we draw from our deep knowledge to envision innovative solutions for ever-evolving challenges in the technology marketplace. www.thechannelcompany.com
Follow The Channel Company: Twitter and LinkedIn.
© 2023. CRN is a registered trademark of The Channel Company LLC. All rights reserved.