KnowBe4 in Banking and Credit Unions
---
KnowBe4's largest section of customers in a vertical industry are banks and credit unions. Here is a quick picture of which industries use KnowBe4's new school Kevin Mitnick Security Awareness Training. Credit Unions are in the Financial Services section.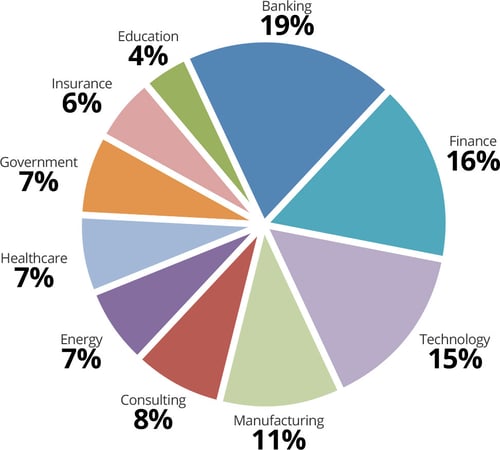 Where are KnowBe4's Financials Customers?
---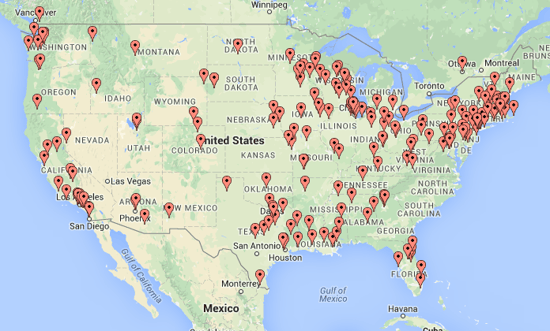 Product Datasheet
---
Find out how thousands of organizations have mobilized their end-users as their last line of defense. Download our datasheet to learn more.
Click Here to Download the Datasheet
Success Stories
---
"Our bank has used your product for the last three years and I feel it is one of our BEST frontline security defenses. I have seen a dramatic increase in employee security awareness through the video training and phishing tests. I feel like a KnowBe4 evangelist when I am at any type of event."
- S. L. AVP/Information Security Officer
---
"This "Current Events" Anthem breach template worked perfectly. Lots of angst which was exactly what I was hoping for (though I should have let HR know beforehand about the tidal wave coming their way). Of the 191 employees it was sent to only 6 clicked on links, which is remarkably low imho. I 100% attribute this success to prior runs of KnowBe4 test phishing emails (along with reminders I send regularly). Thank you!!!!!!!"
- J.C. CISM VP, Information Security and BSA\Physical Security Officer
---
"Your solution is a drastic improvement to our internal process. I've received positive response from team members as well."
- S.Z. Director of Information Technology
---
"All is going well. I am in the beginning stages, trying to get all my users through the security training first then will start with some campaigns. I have been very impressed with the service thus far and appreciate all the great bulletins and alerts that you send via email. I have gotten good reviews on the content of the training programs from my staff as well."
- C. K., IT Department Manager
---
"We have been using the KnowBe4 product for almost a year now as part of our security awareness program to train our employees on what to look for in their emails to catch a potential phishing attack. We can design our own phishing email templates to send to our employees to see if they will click on a link in a phishing attack email. We can produce reports to keep track of who is clicking on these links so we may better train them on what to look for. This product has been a great addition to our security awareness program. I would definitely recommend KnowBe4 as an addition to anyone's security awareness program."
- S.S. – IT Director