Why You Should Attend
At KnowBe4, we want you to be the best user or channel partner you can be and stay informed of the latest security trends. We've built KB4-CON with YOU in mind. Stay up-to-date on KnowBe4 product training and best practices, gain access to our security experts and network with your peers. The benefits are real for security professionals just like you. Here's what you can expect at the conference: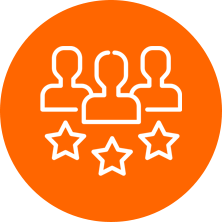 Access To KnowBe4 Security Experts
KnowBe4 Customers
With a mix of deep-dive product sessions and cutting-edge security keynotes, you'll leave KB4-CON with actionable insights to take back to your organization and implement immediately. You'll also be able to network and share best practices with like-minded security-focused users.
KnowBe4 Channel Partners
With a curated agenda built specifically for KnowBe4 Channel Partners, KB4-CON is a chance for you to learn more about how to position KnowBe4 in your cybersecurity stack and maximize your customer acquisition with our products. You'll also get access to the full KB4-CON experience, so you get the best of both worlds when you attend!
KB4-CON is built for YOU.

April 24-26, 2023 | Orlando, FL | Gaylord Palms Resort & Convention Center
For additional event related questions, please reach out to kb4-con@knowbe4.com
© KnowBe4, Inc. All rights reserved. | Privacy Policy & Terms Of Service | Security