Finally, a network-quality video series that creates an entertainment-based learning experience for your users.
'The Inside Man' is an award-winning KnowBe4 Original Series that delivers security awareness principles embedded in each episode that teach your users key cybersecurity best practices and makes learning how to make smarter security decisions fun and engaging.
From social engineering, insider threats and physical security, to phishing, ransomware attacks and deepfakes, 'The Inside Man' reveals how easy it can be for an outsider to penetrate your organization's security controls and take your network down.
"The experience has been phenomenal! Imagine, people asking for MORE security training!"

- IT Security Manager
The Story So Far...
Six months after his transformation from undercover hacker to company defender, Mark Shepherd, our flawed hero from Season 1, struggles to keep his past a secret as he forges new relationships to thwart an elusive threat to the company's latest acquisition, while at the same time navigating a budding romance in Season 2, and delivering a cliff-hanger ending.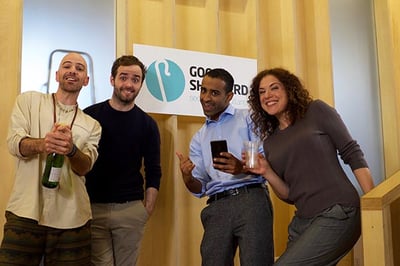 Season 3 reunites Mark and his newly-fledged team at "Good Shepherd Cybersecurity" to take on a penetration testing job for an international bank; and recruiting new blood in the process.
In the new Season 4, Mark and the crew tackle the twin crises of a devastating ransomware attack on an international energy company by a mysterious hacker group, "The 404," and a global influencer fallen prey to a deepfake. Mark looks like a hero, but in 'The Inside Man,' nothing is ever that straightforward.
Want access to 'The Inside Man' series and see all our great security awareness training content?
It's easy! You can now get access to the KnowBe4 ModStore Preview Portal to see the world's largest library of security awareness content; including 1000+ interactive modules, videos, games, posters, and newsletters. See how entertaining security awareness training can be!
Sign up now to get access to preview all content in KnowBe4's Training ModStore!