Old-school awareness training does not hack it anymore. Your email filters have an average 7-10% failure rate; you need a strong human firewall as your last line of defense.
Get a product demonstration of the innovative Kevin Mitnick Security Awareness Training Platform. In this live one-on-one demo we will show you how easy it is to train and phish your users: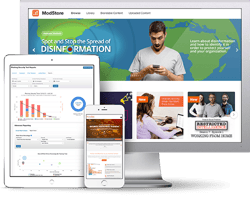 Send fully automated simulated phishing attacks, using thousands of customizable templates with unlimited usage
Train your users with access to the world's largest library of always-fresh awareness training content
AI-Driven phishing and training recommendations based on your users' phishing and training history
Use Assessments to gauge proficiency

of your users in security knowledge and security culture attitudes
Easy user management using Active Directory Integration
See for yourself why tens of thousands of your peers use KnowBe4 to train and phish their users.
REQUEST YOUR DEMO NOW!