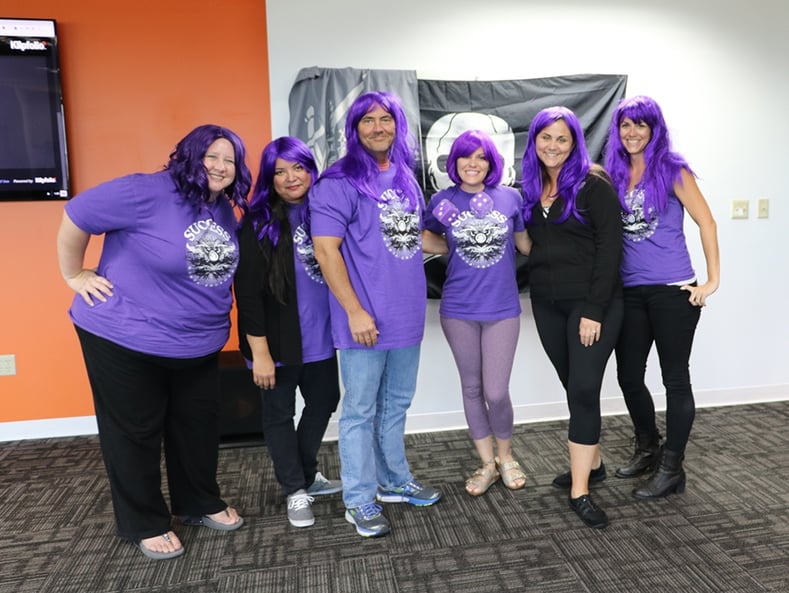 At Knowbe4 we work hard to hit our goals and the very last day of the month is "Wear Your Purple" day! We wear purple to represent prosperity and there is no shortage of it here. The last day of the month is always fast paced and exciting, we take our three golden rules very seriously on this day. Do it right. Do it fast...And have FUN while you do it!

In March of 2017 we had our highest ever quarter, highest ever single day and highest ever new licenses! There was no slacking in following golden rule number three as we wheeled around on hoverboards delivering cookies and working on development projects.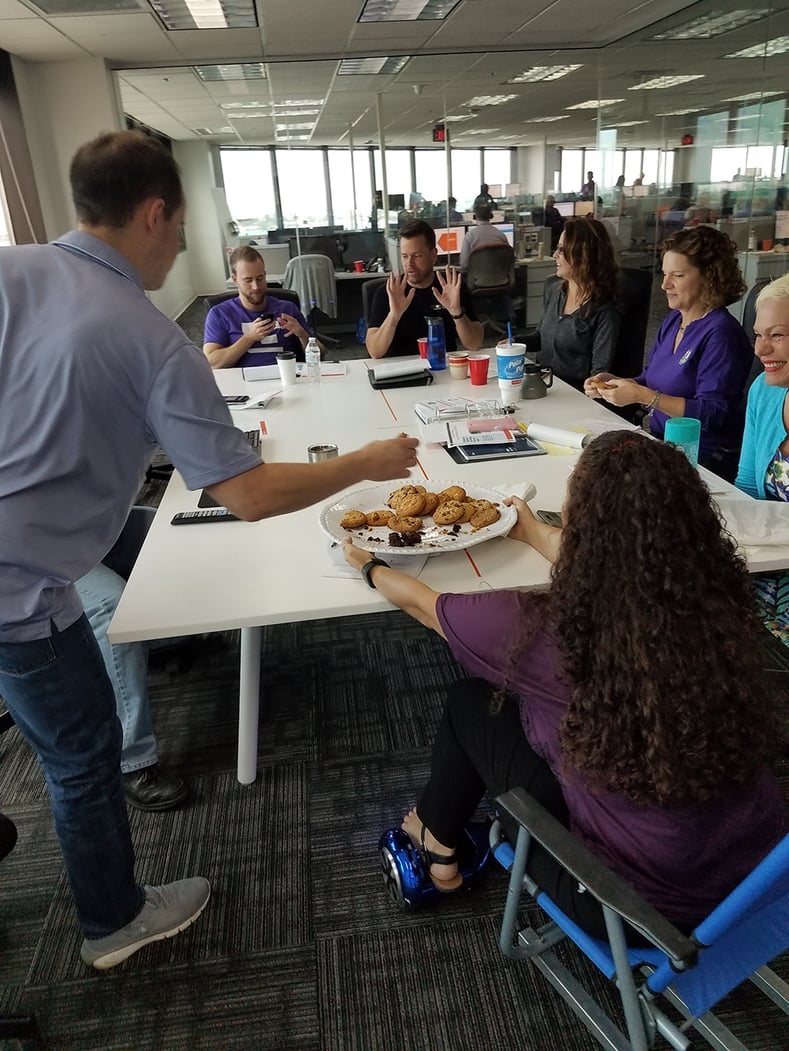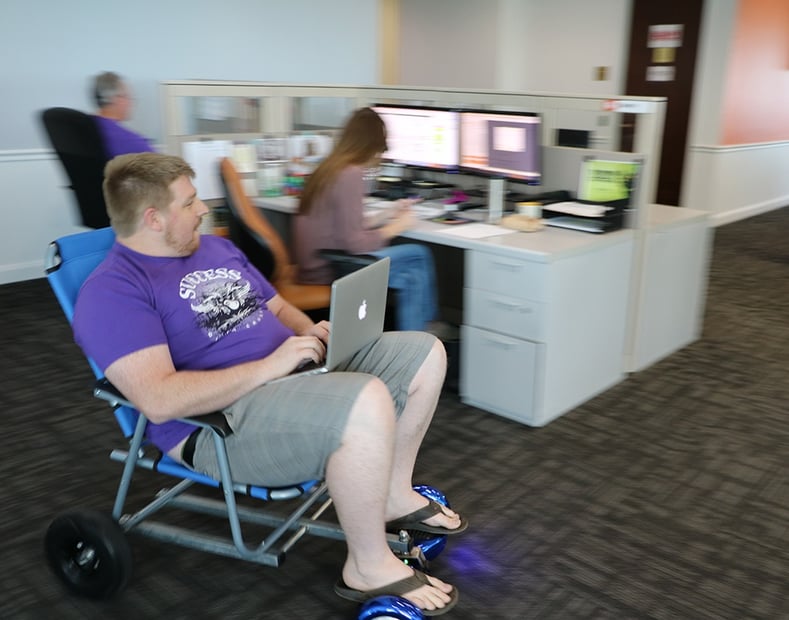 On this same day one of our team members made a HUGE sale and in turn got blasted with silly string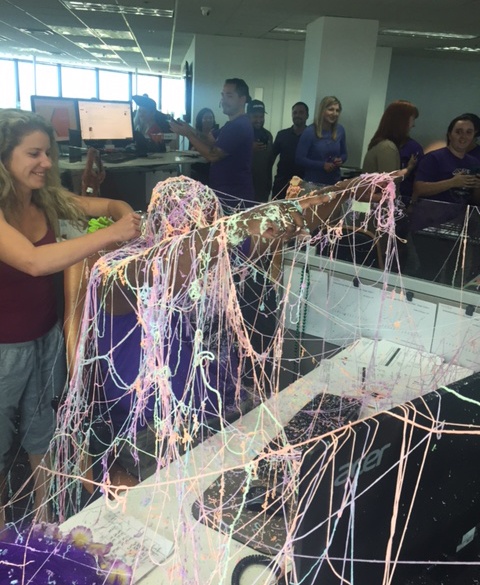 We celebrated as Dane worked his last day as an Enterprise rep before being promoted to VP of Enterprise. Obviously we needed to decorate him accordingly for his achievements!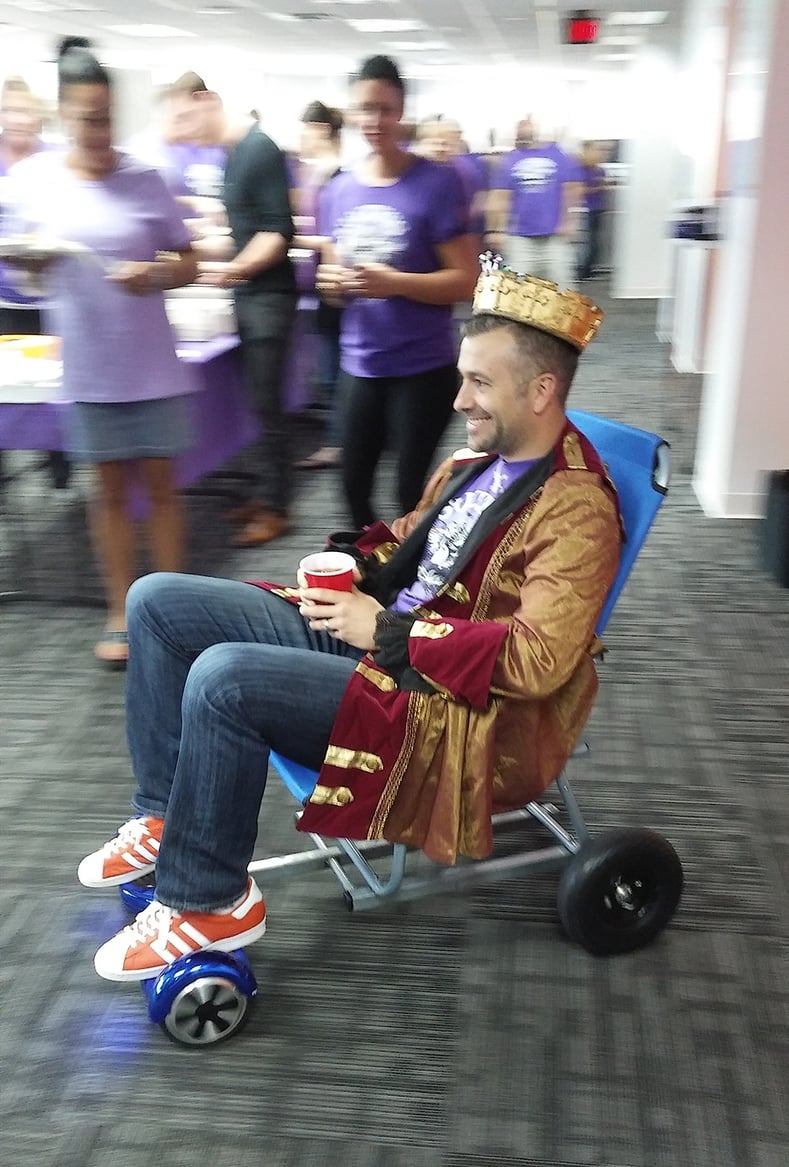 Lastly we finished off our day by hitting our highest numbers ever and in turn got visited by a mystical unicorn of good fortune.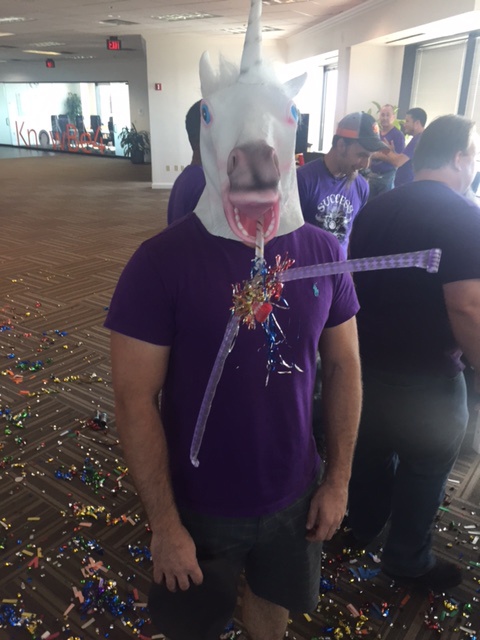 All in all we have great fun here and love being a part of the company's success. The celebrations will continue and we can't wait to keep blowing those goals out of the water!