Today, we hear from our São Paulo Research and Development (R&D) Knowsters! This team leads the way in innovating and introducing new products and services at KnowBe4. From hearing about their roles, to the advice they would give a candidate, let's learn more about our São Paulo Research and Development team!
Tell me about your career journey so far at KnowBe4. What do you do in your role as a software engineer?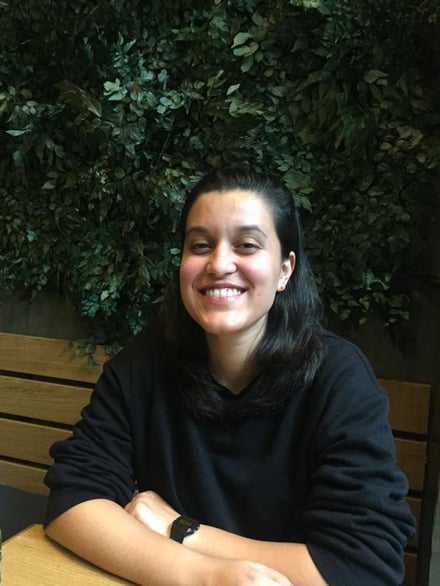 I'm proud to have recently started my career journey at KnowBe4. I have completed six months as a mid-level software engineer. As a software engineer, I work on projects that provide tools to create our amazing KnowBe4 courses. I help with any technical issues, assist with launching new features, and also cover the code with tests to ensure that everything works as expected. -Luisa
I started my incredible career journey at KnowBe4 almost four years ago as a senior software engineer, and now I'm leading a team of five engineers. Throughout my time at KnowBe4, I've learned a lot about the culture of the company which has helped me grow. I really enjoy the communication part of my role and how that reflects great software development and delivery. KnowBe4 gives a lot of opportunities for growth in a fun and creative working environment. I'm looking forward to learning more! In my current role, I program features and deliveries which involves talking with different teams and stakeholders, aligning expectations, and planning software deliveries with my team. I also help my teammates to grow in their positions and communicate with them on work-related and self-improvement goals. Aside from that, I also engage with programming and the architectural evolution of the software I'm responsible for. -Francisco

My career started on a small team developing the El Pescador products. After KnowBe4 acquired El Pescador, our team was integrated with the KnowBe4 R&D team. Our team works on developing content creation tools used every day to create content for the KnowBe4 platform. Programming is my passion, and I love that KnowBe4 has amazing opportunities for growth! The role of a software engineer is to be capable of building solutions to real problems using ingenuity, technology, and code. My role involves creating and maintaining applications and solutions with the user experience in mind. It also involves contributing with inventions and solutions to solve problems, which overall improves the daily lives of our customers. -Claudenildo
How do you feel supported? What makes working at KnowBe4 unique?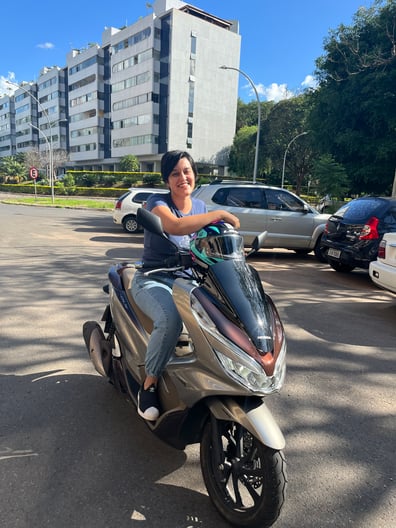 As a woman working in the technology industry, it can be hard to find a workplace where you feel comfortable. At KnowBe4, I'm able to be myself and everyone makes an effort to maintain the amazing culture. KnowBe4 is unique because everyone is committed to doing a great job, and communication here is the best. We're able to work with new technologies, and with people from all around the world. It truly is a great place to work! -Luisa
I feel very supported at KnowBe4! KnowBe4 provides everything that I need to complete my work. Several different sectors work together with R&D to help plan and develop our software. It's a very open and honest environment. I also appreciate that KnowBe4 gives fantastic support for working from home in my role. I have all the equipment and help that I need to set up a great working environment. For software engineers, having a 5-hour study allowance makes KnowBe4 very unique. It's the first time in my career that I don't need extra hours to complete my work and keep up with the new technologies. It's also great that KnowBe4 doesn't have a culture for working extra hours or overtime. A lot of tech companies in Brazil have their developers working insane shifts to keep up with deliveries, and this is a recipe for burnout. At KnowBe4 I have time to work, study, and also free time to spend with my family. -Francisco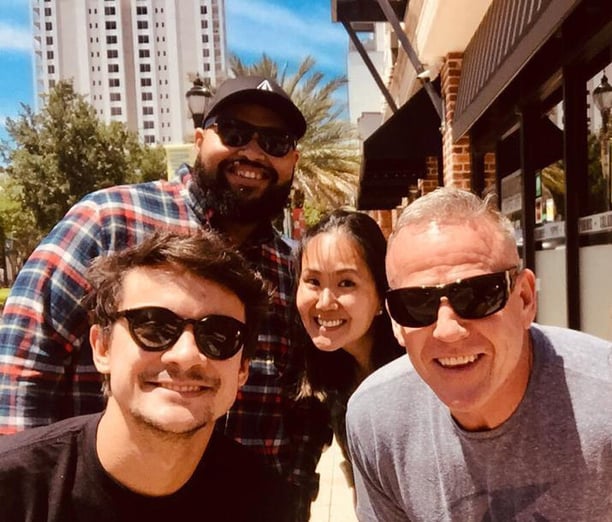 KnowBe4 has a great company culture that focuses on transparency and communication. I really like that the company's objectives are clear and well understood by everyone. I've always felt comfortable working here; it's an open space for discussing ideas. We have awesome support from our management, and great programs and benefits. KnowBe4 is unique in many ways; my favorite has to be the environment. KnowBe4's culture makes the work environment fun and easy. Everyone seems to be moving in the same direction. But of course, there are other factors, such as a certification program with bonuses, a 5-hour study allowance, competitive benefits, and the freedom to create and use the latest tools in software development. -Claudenildo
How do you stay up to date with the latest technologies?
In my opinion, Twitter is the best social media to know what people are thinking about the latest technologies. I also always check important websites trends, read technology updates, and take courses. -Luisa
Working for KnowBe4 is a dream scenario for software engineers. Staying updated on the latest technologies is a very important task, and KnowBe4 has a 5-hour study rule which I've never seen in any company I've worked for in Brazil. This helps me stay in touch with the latest technologies and gives me the confidence to apply new knowledge to my daily work. I love reading, so a big part of my 5-hour rule is spent reading technology books and blogs. -Francisco
I read many books and blogs about software development; I also love watching developer conferences in my work areas and studying for certifications. KnowBe4's R&D team treats learning, keeping up to date, and improving our skills as part of the team's goals. We have support to study regularly, rewards for getting certifications, and developer conferences that take place every year at KnowBe4's Clearwater, Florida headquarters. -Claudenildo
Who inspires you and why?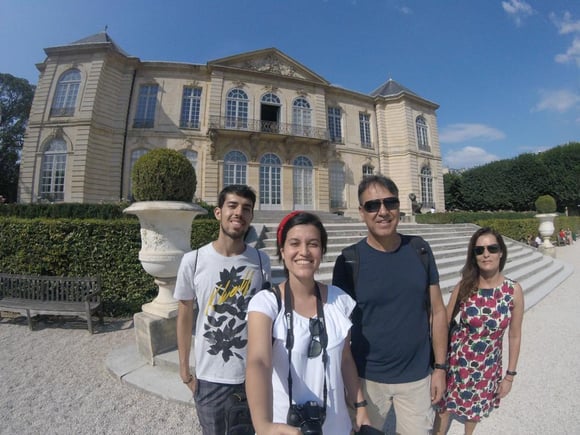 My family inspires me by teaching me to never giving up on my dreams and to always smile during hard times. They have inspired me to look at the bright side of life! -Luisa
Mestre Luiz Paixão is a musician in Brazil that inspires me a lot. He's a self-taught musician that plays extremely well. Aside from that, he's a very humble and simple person. Those are all characteristics that I admire. -Francisco
I take a lot of inspiration from my parents; they taught me from an early age that hard work and dedication were crucial to having a fulfilling life. After thirty years following this idea, I assure you that they are right! -Claudenildo
What do you like to do in your free time outside of work?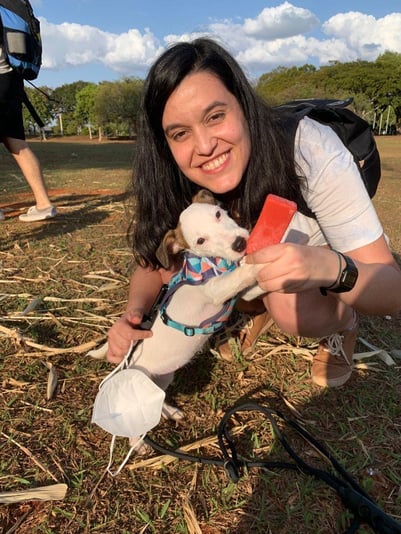 Outside of work, I love to walk my dog, ride my scooter, and spend some quality time with the people that I love! -Luisa
I really enjoy music and Brazilian culture. In my free time, I play and study music. Right now I'm learning how to play the rabeca, a traditional Brazilian instrument that looks similar to a violin. I also enjoy going out with friends, attending music concerts, and visiting museums. I love all of the cultural events that São Paulo has to offer. -Francisco
I'm a big fan of anime (Japanese animation), so I like to follow the Japanese anime seasons and watch each episode when released in Japan. -Claudenildo
What advice would you give someone who is interested in applying for a software engineering role?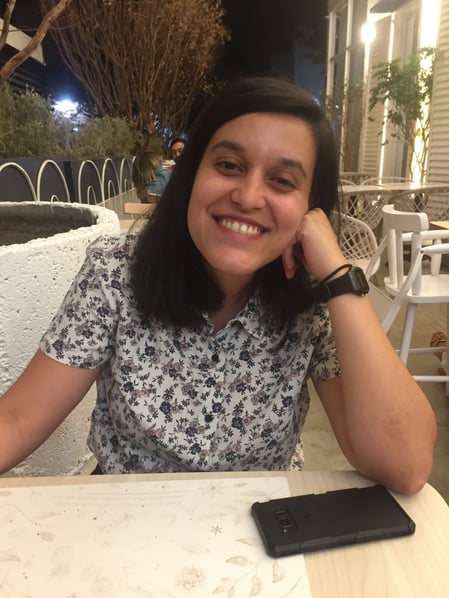 My interview process at KnowBe4 was smooth; the recruiters made me feel very comfortable. My advice is to do your best! You won't regret it! -Luisa
Don't miss the opportunity, apply right away! KnowBe4 is a great company for software engineers and truly values personal growth. Don't be afraid of applying. We want to know more about you and we love meeting new candidates. -Francisco
My advice to a candidate is to be open to learning new things and sharing your ideas. Always remember the importance of learning and improving. Good communication skills are a plus! -Claudenildo