What is KnowBe4?
KnowBe4, the provider of the world's largest security awareness training and simulated phishing platform, is used by tens of thousands of organizations around the globe. KnowBe4 enables organizations to manage the ongoing problem of social engineering by helping them train employees to make smarter security decisions, every day.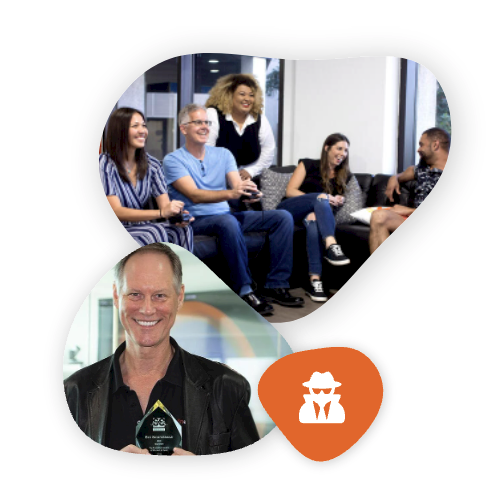 Our Award-Winning Culture
Get a behind-the-scenes look at KnowBe4's award winning culture and see inside our headquarters. We have ranked a best place to work for women, millennials, and in technology nationwide by Fortune Magazine for three years in a row as well as #1 or #2 in The Tampa Bay Top Workplaces Survey for the last seven years.
What Will You Find At KnowBe4?
EXTREME OWNERSHIP
The principle is simple: everyone totally owns their sphere of responsibility and takes full ownership for their area. We coordinate and communicate with the right managers on the team to make sure the whole organization runs as smoothly as possible.
RADICAL TRANSPARENCY
We practice radical transparency at all levels of the company, starting from the C-Suite. Our CEO, Stu, starts every morning with a 5-to-20 minute company-wide meeting to update employees on the daily happenings of the company -- good or bad. Through radical transparency, we have cultivated an environment of freedom and trust.
A CULTURE OF CELEBRATION
Every day at KnowBe4 is filled with celebrations, both big and small. Birthdays, work anniversaries, sales goals, and company milestones are all reasons to celebrate and we celebrate big. There are always streamers, party horns, and applause sounding around the offices and special events call for special celebrations, such as trips to local theme parks.
WORLD-CLASS TRAINING AND PROFESSIONAL DEVELOPMENT
We give our employees a lot of tools and support to succeed. For those who want to grow, KnowBe4 offers leadership skills training, career development resources, and bonuses for employees who earn certifications. We love to watch our team members grow and have a history of promoting internally whenever there is a qualified employee - which is very frequent!
DIVERSITY, INCLUSION AND BELONGING
At KnowBe4, we recognize the value of building a diverse team which draws on different backgrounds and experiences. Diversity is important to us and we've set out to build an environment where everyone feels comfortable being their authentic selves. From employee resource groups to community outreach and from scholarships for underrepresented talent to diverse hiring events, KnowBe4 is completely dedicated to advancing DIB initiatives in our organization, industry, and world.
GLOBAL EXPOSURE
We have expanded from our headquarters in Florida, United States into 10 other countries: the UK, the Netherlands, Germany, the United Arab Emirates, South Africa, Australia, Singapore, Japan, Brazil, and India. Each of our offices around the world has its own unique work environment that combines KnowBe4's company culture with the country's local culture. No matter which office is near you, you will find fun, spirited, and productive free thinkers who are all working as part of a global team to help solve the problem of social engineering.