About The Program
KnowBe4's Sales Career Accelerator is a 6-month virtual training and professional development program for college Juniors and Seniors that are interested in pursuing a career in sales. Through this program, students will enter the industry with practical skills, knowledge and experience.
Please note that this program is 100% virtual, is informational in nature, and does not carry any job duties or responsibilities. Participants will not be paid. Participation in the program does not guarantee any future employment with KnowBe4.
Learn New Skills
Learn the processes and systems that top Silicon Valley companies use to create and maintain growth
Learn what top companies look for in sales reps and how to get hired after college
Network With Recruiters & Senior Leaders
Meet the Chief Revenue Officer of KnowBe4
Learn from several SVPs and VPs of Sales
Network directly with KnowBe4's Recruitment team
Grow Your Existing Skills
Get hands-on practice under the guidance of KnowBe4's top sales reps and executives
Work with other students to improve your sales skills together
Improve Your Chances of Getting Hired
Upgrade your resume to help you land your dream job
Top performers will get a chance to become interns or employees at KnowBe4
Schedule
Sessions take place from 4:30-6:00 pm (EST) on the

first and third Wednesday of each month

from November to April.
November - December 2021
November 3, 2021
Program Introduction: Get To Know Each Other & Networking
---
November 17, 2021
Sales Workshop: KnowBe4 Roadmap to Success
---
December 1, 2021
Sales Workshop: Strategic Prospecting in Tech
---
December 15, 2021
Sales Competition Round 1 & Sales Workshop: Negotiating like a Pro


January - February 2022
January 5, 2022
Sales Competition Round 2 & Awards
---
January 19, 2022
Network With Recruiters: Interact Directly With KnowBe4's Recruitment Team & Learn About Sales Careers
---
February 2, 2022
Quick Pitches & Sales Workshop: The Art of Tailoring a Demo
---
February 16, 2022
Sales Workshop: The Void Between Sales and Closing
March - April 2022
March 2, 2022
Meet The Sales Execs: "Ask Me Anything" Session With KnowBe4's Chief Revenue Officer
---
March 16, 2022
Sales Workshop: Objection Handling Like a Boss
---
April 6, 2022
Final Sales Competition: Test The Skills You've Learned
---
April 20, 2022
Graduation & Networking: Graduate & Interact Directly With KnowBe4's Recruitment Team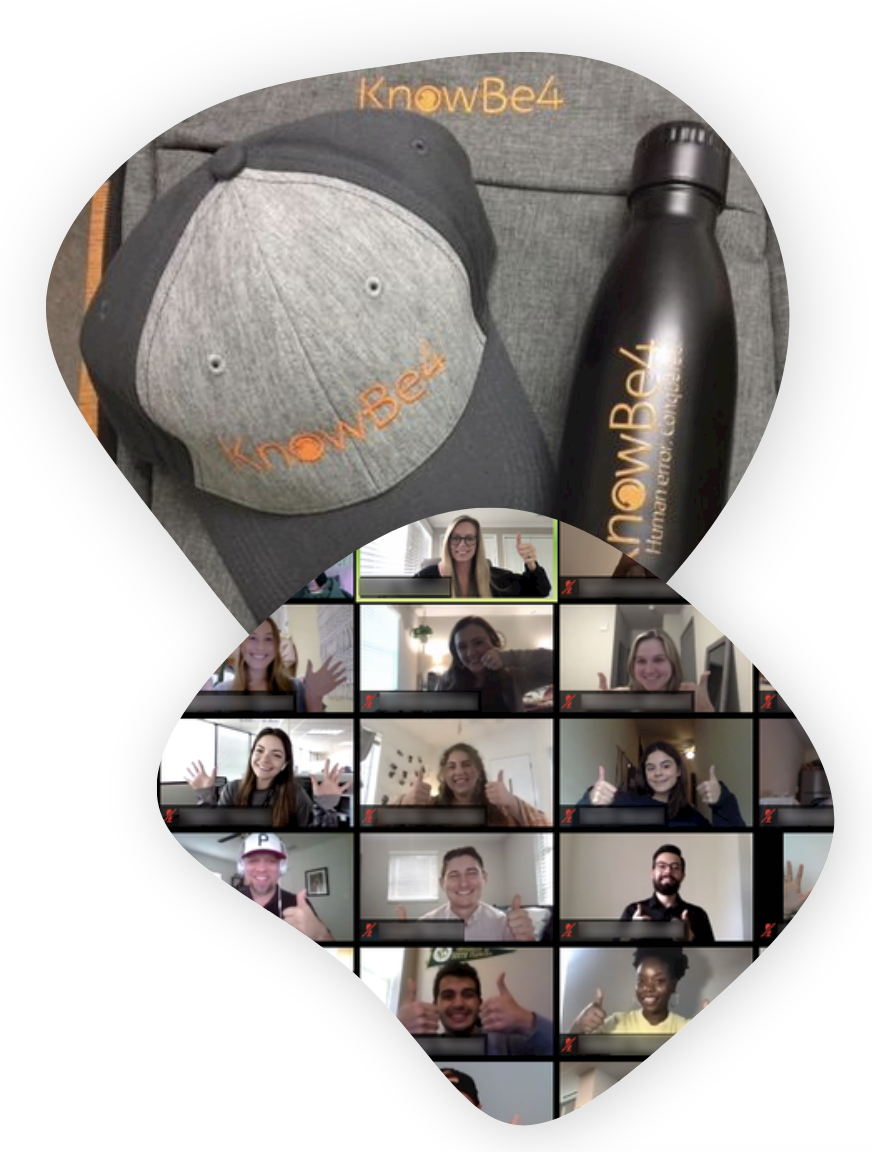 APPLICATION PROCESS
Submit your application and resume below.

Once you submit your resume and application, you will receive an email with instructions on how to submit a video. We ask that you submit an application video (no longer than 5 minutes in length) to express your interest in the program and starting a career in sales.

If you move to the next round, you will be scheduled for an interview with the recruitment team and sales executives at KnowBe4.

Decisions will be made on a rolling basis.

The top 20 students will be selected for the program by October 2021.
ELIGIBILITY
Must be a Junior or Senior pursuing a degree in Business, Marketing, Sales, or a related major.
Must possess a strong interest in a sales career at a fast-growing software company.
Must have access to a computer and internet connection, with a webcam and the ability to connect to virtual sessions via Zoom.
PROGRAM REQUIREMENTS
Must have an attendance rate of 80% or above in order to graduate from the program.