What is the Jumpstart Technical Support Program?
Jumpstart your technical career with this nine-month program designed for individuals with little or no experience to help develop their technical skills, pursue further education, and gain professional experience in an award-winning work environment. If you identify as an individual from an under-served and underrepresented community who is trying to maximize your future career and educational success, then this program is designed for you. This is a fully paid position on our Technical Support team.
Program Dates
Applications Open:
April, 2021
Program Starts:
Tuesday, June 8th, 2021
Program Ends:
Friday, February 25th, 2022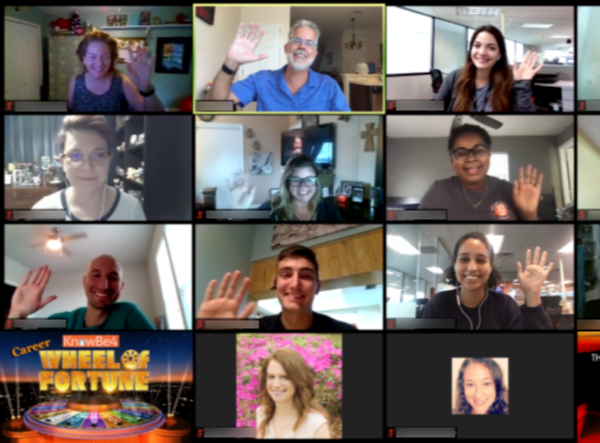 Build Your Professional Portfolio
Everything you learn throughout this program will become a piece of your portfolio, which will showcase your personal and professional development journey.

Get professional headshots taken that you can use on your LinkedIn profile.

Build a wealth of technical skills that will be useful in any career you pursue.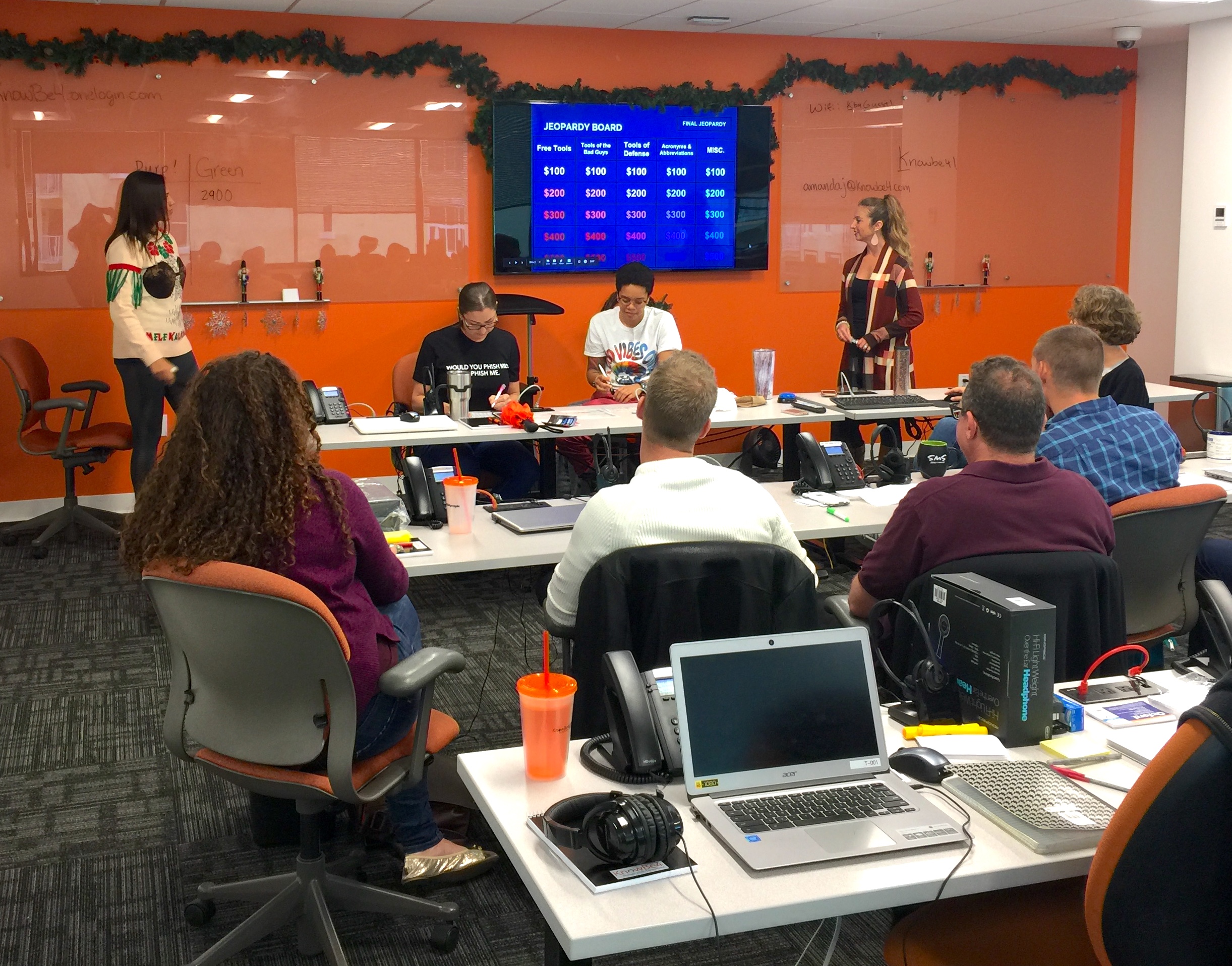 Further Your Education
Earn industry certifications on us while you are working.

Get your Associate of Arts (AA) or Science (AS) degree paid for.

Build skills in business etiquette, time management, effective communication, and resume and interview preparation during monthly professional development workshops.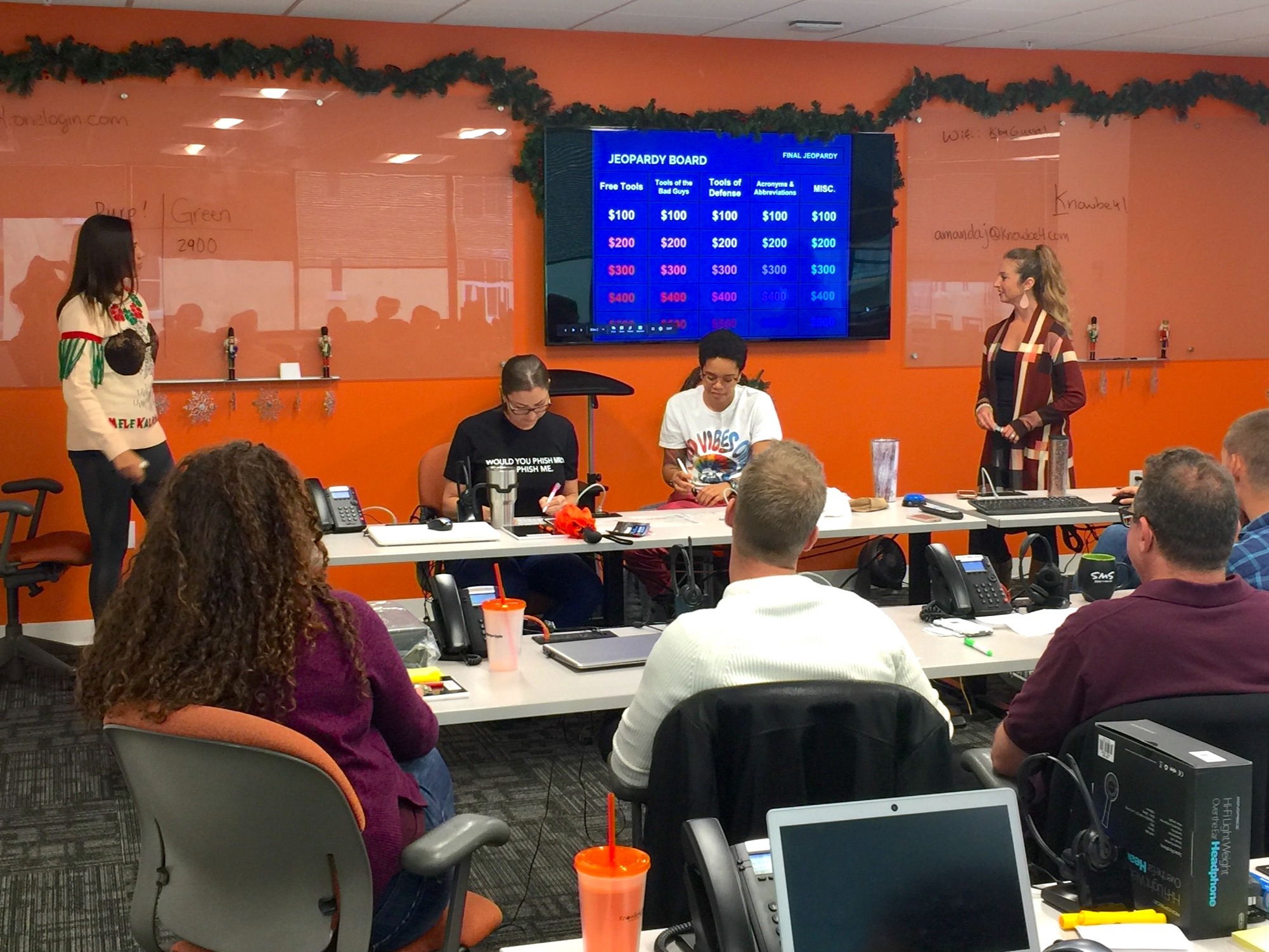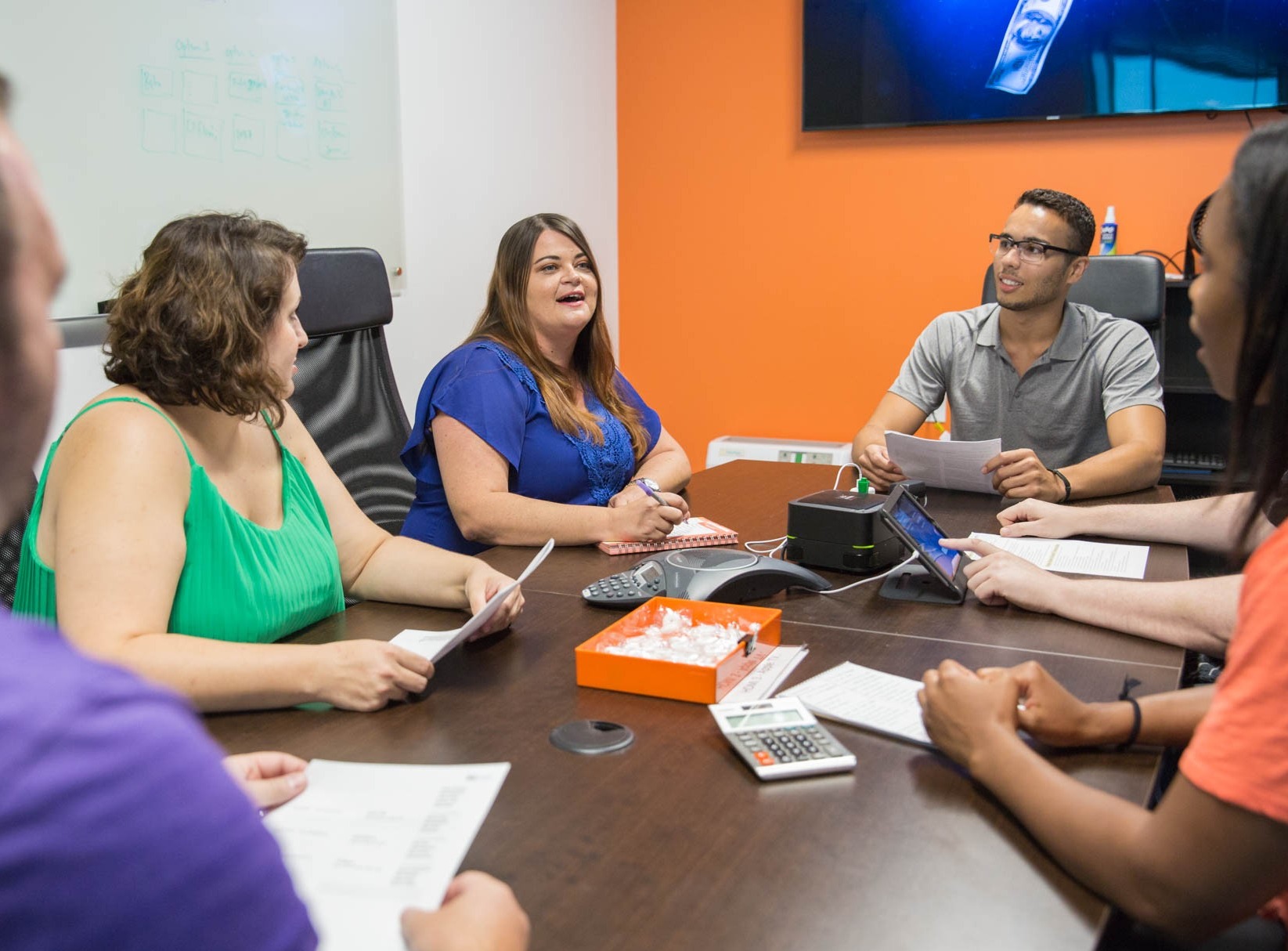 Learn From the Best
Receive amazing mentorship through our diverse group of mentors, your team, and management.

Meet with our executive leaders for frequent Ask Me Anything (AMA) sessions.

Access KnowBe4's amazing network of performance coaches, our expert career development coach, our dedicated Global Diversity Inclusion and Belonging team, and our world renowned life coach.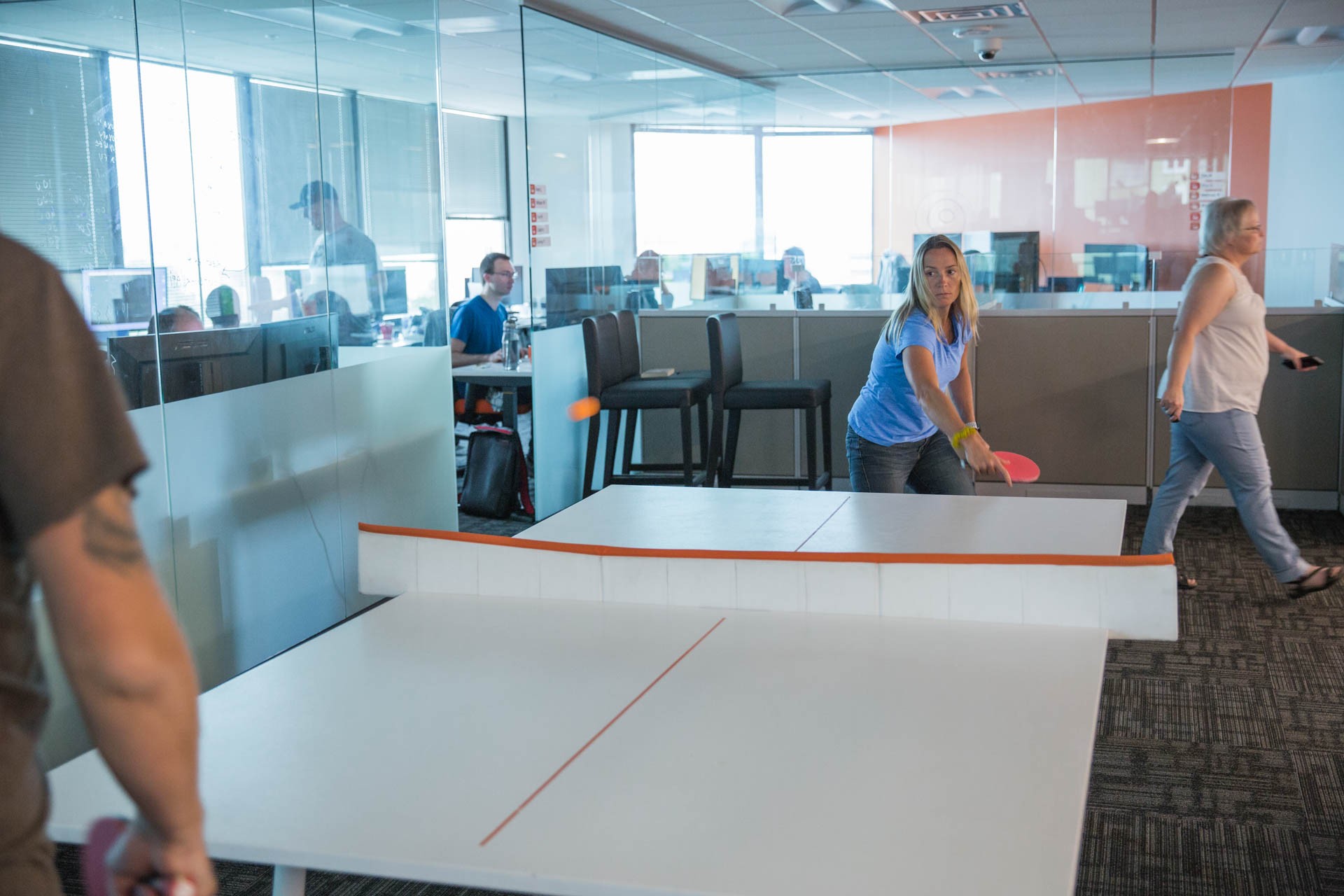 Have Fun
Become part of a team of other driven individuals looking to start their technical careers.

Participate in monthly team building events and social activities such as Kahoot trivia, team T-shirt designs, and holiday celebrations.

Get all the perks of being a part of KnowBe4, including unlimited snacks, coffee and tea, games rooms, massage chairs, company events, and more!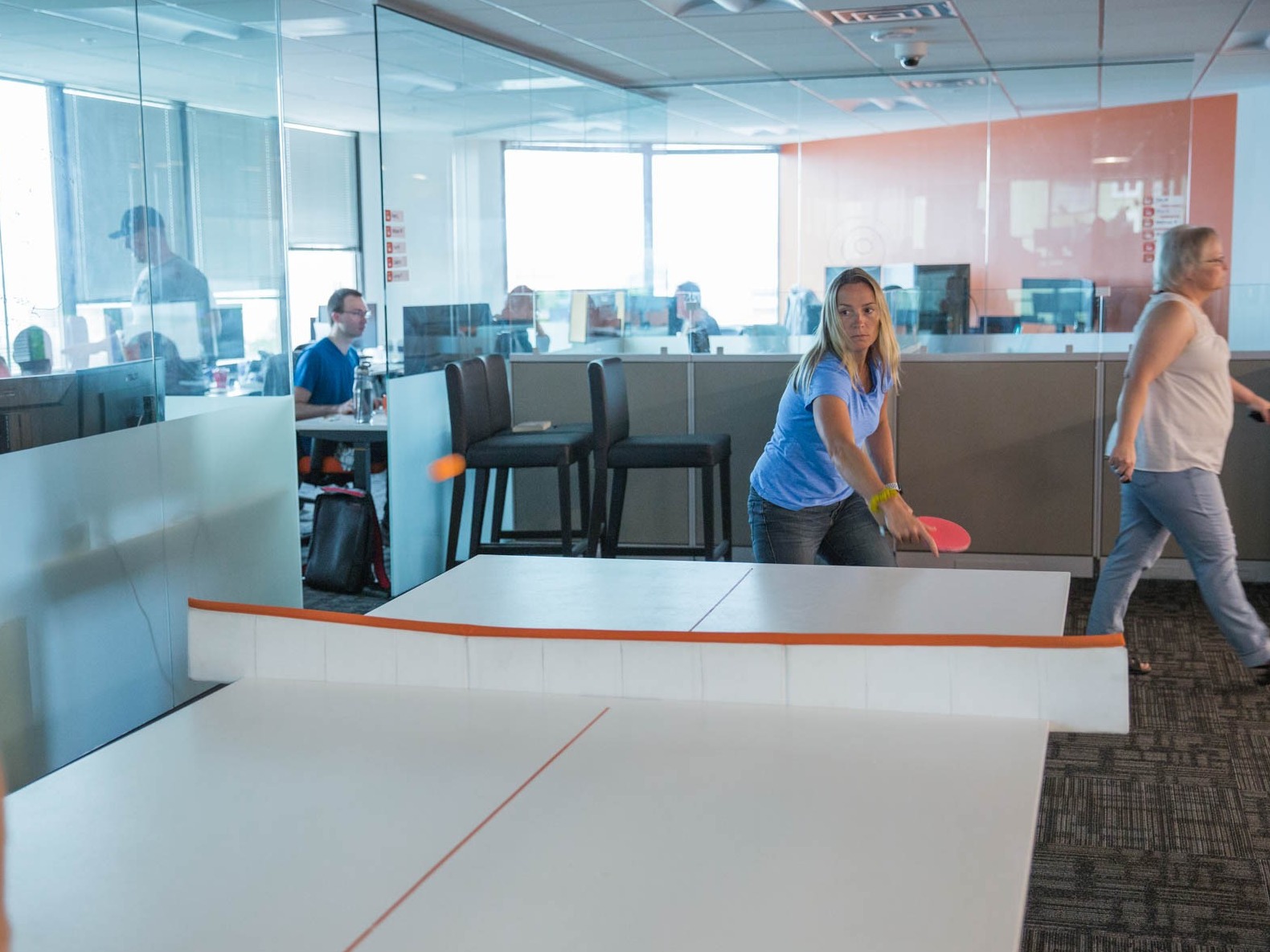 Common Career Paths
This chart shows just a few of the common career paths that KnowBe4's Tech Support employees follow. Through our education, certification, and career development programs, the potential for growth is limitless!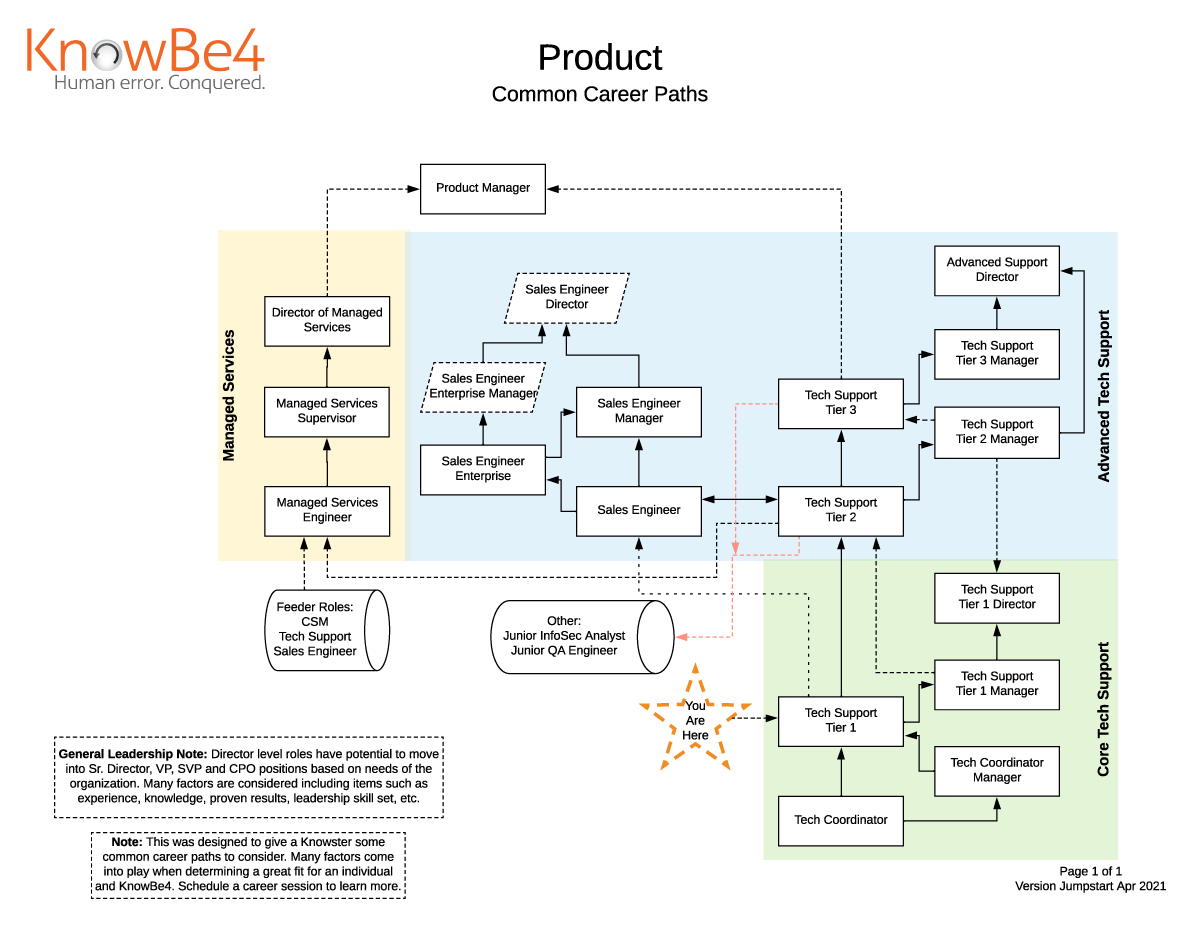 The Tech Support Tier 1 position is an opportunity to experience first hand how the Support team operates from a Tier 1 perspective.
As a Tech Support Tier 1 team member, you will work with the customer success team and sales representatives to provide customer support and help resolve technical issues. Tech Support Tier 1 reps are also first line in resolving help desk tickets. The rotation will include assessments after three months to ensure the team member has a grasp of support processes and procedures.
Requirements
Must have recently received your high school diploma or GED
Looking to start your career
Driven to learn new things
Able to work from our office in downtown Clearwater, Florida with all social distancing and safety measures in place
Skills Required
Strong verbal and written communications
Basic understanding of computers, email, the related uses, and terminology
Interest in some area of technology such as cybersecurity, networking and troubleshooting
Excellent time management and organization skills
Essential Responsibilities
Monitor and maintain issue reports and change requests through help-desk systems
Investigate and document issue reports and communicate findings to development team or clients as required
Communicate directly with clients or end-users to gather details as needed to fully define issues or new requirements
Demonstrate the training platform to our customers and discuss use and best practices to fully deploy the training to employees
How We're Keeping Our Employees Safe in the Office
Temperature checks before entering the office
Face masks required while in the building
Extremely limited capacity in the office
Social distancing measures in place
Increased cleaning and sanitation
Hand sanitizer located at high touch points
Upon successful completion of the rotational program, you may apply for an open KnowBe4 position in accordance with company policy. As your employment with KnowBe4 is "at will," KnowBe4 specifically reserves the right to terminate the employment relationship at any point during the rotational program, or following its completion, with or without cause or advance notice, and without the need to follow any progressive discipline contained in the employee handbook.